Storage is still sexy, claims Iomega
Catwalk capacity
Iomega has updated its svelte range of designer 2.5in portable hard drives with a larger capacity model and a better connected interface. Provided you have the eGo to match.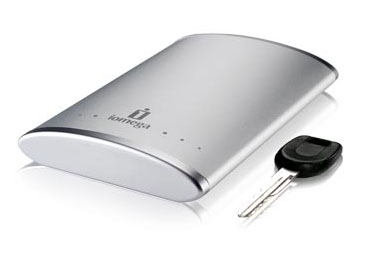 Iomega's eGo drive, in sexy, supermodel silver
The eGo range, which first hit the catwalks high-street back in June, already offered a hip flask-esque 160GB capacity model - reviewed here. But, the manufacturer's now added a 250GB model into the mix, for anyone needing more ego capacity.
Iomega's also increased users' connectivity options for both capacity drives, adding a second USB 2.0 port and a FireWire 400 interface for Mac users. However, it's also created a 250GB drive with just two USB ports and no FireWire interface though.
Since the fashion industry's colours are bound to have changed by now, the 160GB model's available in Jet Black or Alpine White for £90 (€135/$180). Those opting for the 250GB drive with FireWire have the additional option of plain red or silver and Midnight Blue for £160 (€210/$320). The 250GB drive without a FireWire port is available now for £140 (€190/$300).
Sponsored: What next after Netezza?