Panasonic unveils web-enabled Plasma TVs
Telly-based surfing
CES Panasonic claims to have created the industry's first internet-enabled plasma TVs, part of its Viera range of displays.
The PZ850 includes 46in, 50in, 58in and 65in models, each providing direct access to the internet. Panasonic said that the introduction of IPTV gives telly-lovers access to an endless stream of internet information.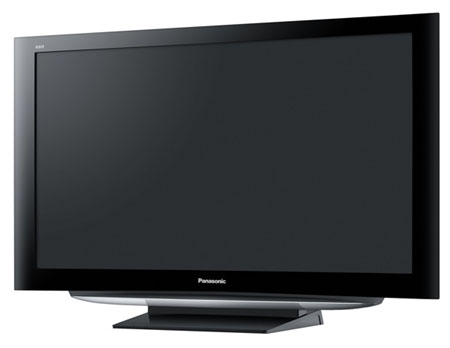 Panasonic's latest Viera addition: the PZ850 series
Each of Panasonic's PZ850 TVs has a 1080p resolution, a 30,000:1 contrast ratio and cinema-style 24 frames per second (24p) playback. They also boast four HDMI ports, for connection to all your HD players, and an SD card slot.
Panasonic's created a so-called 'Game Mode' for the PZ850 range too, which the company said minimises any on-screen time lags that could appear when users are playing games by synchronising the response of the game image to the player's operation.
The 65in and 58in displays will be available in the US this autumn, with the 50in and 46in sets being released there in the spring. Panasonic hasn't released any prices or a European launch date yet.