Archos to launch against Apple TV next week
French media player maker Archos will next week take on the Apple TV with a small white Wi-Fi-enabled box designed to be connected to your telly of its own.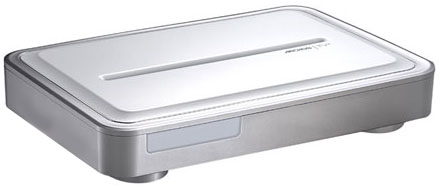 Archos' TV+: full DVR
Apparently dubbed the TV+, the unit scores over the Apple box is three major ways, even though it doesn't look as good. First, it's much more capacious, with a 250GB version being offered alongside a cheaper, 80GB model. Second, it has DVR functionality built in, allowing it to record programmes, albeit at a sub-SD 640 x 480 resolution, according to an Ubergizmo report.
Finally, it supports standard-definition TVs through a composite- and s-video ports.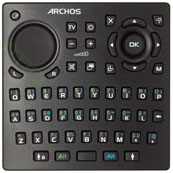 Browser-friendly remote
Like the Apple TV, Archos' box has component-video and HDMI portage for HD TV hook-ups, along with digital and analogue audio out, and both wired and wireless networking.
The TV+ is designed to be able to surf the web, courtesy of a built-in version of Opera and a humunguous remote control with an integrated Qwerty keyboard.
Archos will be showing the TV+ at the Consumer Electronics Show in Las Vegas next week. Will the gadget ship at the same time? We don't know, but we can say the US price is pegged at $250 for the 80GB (£126/€169) model and $350 (£176/€237) for the 250GB TV+.
Related Reviews
• Archos 605 Wi-Fi personal media player
• Solwise DMP-1120w UPnP/DLNA network media player
• Apple TV 160GB media player