MIT in pedal-powered 'super' computer stunt
'Maybe a solution for alternative energy, or something'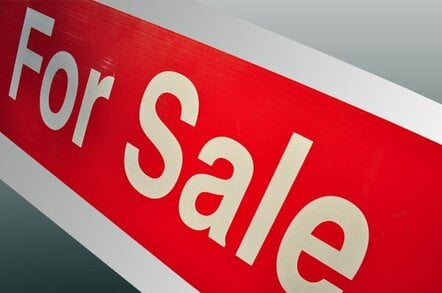 A group of MIT students and staff has used stationary cycles to power a computer, in a feat that was described by one of them as "something that will hopefully lead to maybe solutions for alternative energy, something like that".
Ilana Brito, a graduate student in biology, and her nine teammates in the MIT Cycling Club performed two runs on their bike generators in the lobby of MIT's Krazy Klown funhouse style Stata Centre computing campus earlier this month.
The athletic brainboxes' first effort was an attempt to win the "Innovate or Die" contest, a joint effort between everyone's favourite bot-on-bot ad broker Google and Specialized cycles. The idea of Innovate or Die is that humanity will become extinct unless it finds alternatives to fossil fuel power generation; and further, that human-powered solutions involving bicycles could be of significant help in this.
Specialized has seized the chance to market its "Globe" range of bikes, which are "engineered to be vehicles for further environmental change... designed to further reduce our carbon footprint, running efficiently on apples and bananas... also on vegetables, proteins and other natural energy sources."
The Globe bike is - apart from these remarkable features - otherwise a fairly normal aluminium-framed job.
Having made their five-person run at the free Globe bikes and cash prizes from Specialized and Google, the budding boffins then tried a ten-person attempt at getting into the Guinness Book of Records.
This latter effort was a publicity stunt by SiCortex Computing, who provided the "supercomputer" used in both efforts. This was a SiCortex SC648 Linux cluster with 648 processors, drawing 1200 watts of power. According to SiCortex, this machine offers "well over a half-teraflop of peak performance". With half-petaflop machines coming into service and the petaflop barrier scheduled to fall in 2008/09, this box's claim to be a supercomputer looks a little shaky, but its power consumption is certainly low relative to comparably-powerful kit.
Apparently the ten athletic MIT pedallers, each knocking out enough juice to power a pair of dim bulbs, cranked the quasi-mighty machine for some 15 or 20 minutes, depending on which account you read - perhaps achieving 450 or 600 trillion-odd floating-point operations. SiCortex reckon this is bound to get them into the Guinness book, though it has no suitable category at present.
SiCortex marketing manager James Bailey, according to this wide-eyed firsthand account, said that the team had achieved "more arithmetic computations than were done on the whole planet up until about 1960." ®
Sponsored: Becoming a Pragmatic Security Leader