Monitor maker aims s.book sub-notebook at Asus Eee PC
Better spec, higher price
Fancy Asus' tiny Eee PC but put off by the equally diminutive spec? Monitor specialist Belinea's s.book micro laptop may be just the ticket: it's got the same 7in screen as the 4GB Asus, but comes with double the memory, 20 times the storage capcity and a 1.2GHz CPU.
To be fair, it'll set you back a little more than the Eee PC. The Belinea retails for around £420 - £200 more than than the Asus.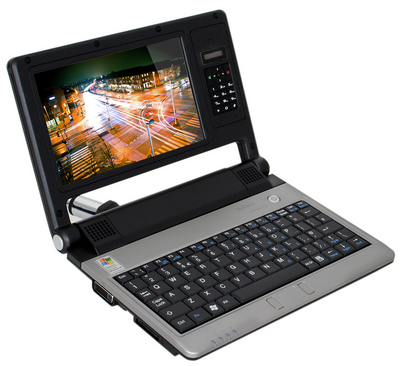 Bilinea's s.book: better value than the Eee PC?
Still, that premium also buys you a sub-notebook with 1GB of memory, an 80GB hard drive, a larger keyboard, Bluetooth, Windows XP Pro pre-installed, a touchscreen, an integrated VoIP handset and a two-year return-to-base warranty. Like the Eee PC, it has a 7in, 800 x 480 display.
It also has 802.11b/g Wi-Fi - but here's the catch - it comes courtesy of a USB add-on.
The 23 x 17 x 29cm, 970g machine's not quite as compact as the Eee PC, but it does come close.
The s.book is based on chip maker VIA's Nanobook reference design, which was developed to show off the company's energy efficient C7-M chip. It's essentially the same machine as Packard Bell's EasyNote XS20.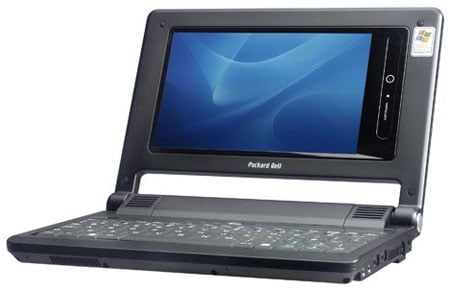 Packard Bell's EasyNote XS20: like the s.book, but lower-specced
The XS20's available from PCWorld for £499 and includes a 30GB hard drive and runs Windows XP Home Edition. It lacks the VoIP handset and the touchscreen.
Having tried both the XS20 and the Eee PC - look out for our full review of the Packard Bell in the New Year - there's actually not a lot to choose between. The extra cash buys you a more advanced spec and a slightly bigger, more usable keyboard, but then the the XS20 has a tiny touchpad above the keyboard rather than in the usual below-the-spacebar location.
Interestingly, the Belinea s.book appears to have a traditionally sited touchpad, which gives it another advantage over the Packard Bell.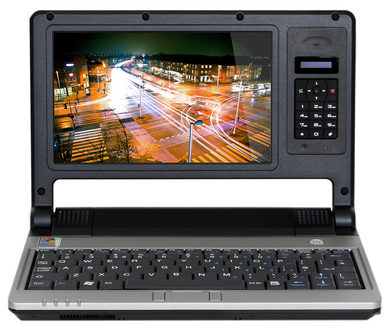 Bilinea's s.book: VoIP phone included
However, big limit for all three machines is their 800 x 480 display, which is just too low to be practical in a day and age when most websites are designed for 1024 x 768 screens. The Eee PC's Linux operating system arguably makes a better stab of fitting into the limited screen space than Windows does. But it remains a flaw you might be willing to put up with on a 200-quid machine, but not necessarily one setting you back £500.
Bilinea UK doesn't appear to have formally launched the s.book yet, but it's on sale over here through online supplier eBuyer. The XS20 is available from PCWorld's website.
Related Reviews
• Asus Eee PC