MP3 players
Music to your ears
Top Five A demanding number of Christmas parties demands a music library fit for all occasions: getting ready, waiting for people to arrive and the event itself. Reg Hardware spoke to portable audio player expert Josh Welensky at online retailer Advanced MP3 Players for the lowdown on the five best MP3 players currently available.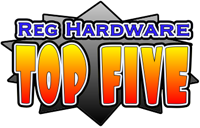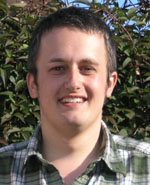 Josh set up Advanced MP3 Players in 2001 and tries out all the latest players. When going on holiday he often takes the Cowon iAudio A3, so he can watch movies on the plane, and a cheap hardy MP3 player, such as the iRiver T60 4GB, when out jogging. However, he'll hook himself up to the Archos 605 Wifi 30GB when away on business, because it also helps him to keep track of email.
So here's some help for the confused consumer: the season's best music players...
Sony Walkman NWD-B105 2GB

"Simplicity is this player's most unique selling point, while its small size and low price point make it very popular with joggers. It's got a built-in USB jack too, so users can plug it directly into a PC's USB port and simply drag and drop MP3, WMA or Sony's own music file format onto it. Users are limited by the player's internal storage capacity because it doesn't support memory cards, and some may find the small screen size a pain. However, it does exactly what it says on the tin."
More Info Sony's website
Read the review here
Price: £60
Best online prices: From £48.96 - 3 sellers
---
iRiver Clix 2 8GB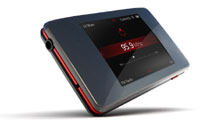 "This player has a specialist screen that makes it easier to see in bright sunlight. Its 'click' interface is very intuitive - however, some customers do take a while getting used to it. The model supports a wide range of audio formats, while it also has a good playback rate for videos – meaning they play very smoothly on the device's screen. However, it doesn't support external memory cards, so you're stuck with the model's 8GB capacity, and its battery is built into the player, so you won't be able to swap in ready-charged batteries if you're away holiday. Sound quality is fantastic though, provided your headphones are good enough to take advantage."
More Info iRiver's website
Price: £170
---
Archos 605 WiFi 30GB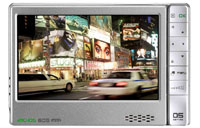 "Archos' 605 is perfect for movies because it has a large, 4.3in, 800 x 480 screen and can even record live TV broadcasts, in a similar way to Sky+. Wi-Fi connectivity is also built in, but customers do have to pay a one-off charge to activate its Opera-based browser. There's also a built-in speaker, should you forget your headphones. Most of the buttons are multi-directional, but customers complain they can be hard to use. The player's larger than average size also means it can be a turn-off for some users, but then it's definitely not an everyday iPod type player."
More Info Archos' website
Read the review here
Price: £210
Best online prices: From £179.28 - 6 sellers
---
Cowon iAudio D2 DAB 4GB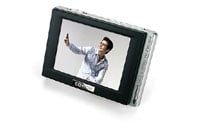 "Customers get a wider range of stations to choose from with this player, because it receives radio station broadcasts via digital radio. Music's stored on SD memory cards, meaning there's a greater capacity choice available, and video or picture content can also be displayed directly onto a TV, because the player has a built-in TV-out jack. Unfortunately, the player is a little too sophisticated and some find the sheer number of menu options confusing."
More Info Cowon's website
Price: £210
---
Apple iPod Touch (8GB)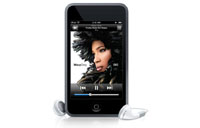 "Apple's worked hard to make the Touch sexy and has improved its interface from previous iPods, making sure the Touch is extremely easy and fast to navigate. Its support for iTunes means users have access to a vast range of music and, because the player has Wi-Fi built-in, they can also download music directly onto the player. Its sound quality is OK, but there are better sounding audio players available, and users can't slot in additional memory cards when their Touch gets full. It does have a lot of additional features, such as a contacts and a calendar, but in reality I don't think most customers make much use of these. Music and movies are its main strengths, alongside a beautiful design and excellent build quality."
More Info Apple's website
Read the review here
Price: £200
Best online prices: From £183.99 - 3 sellers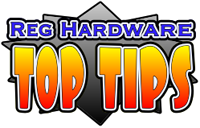 Josh's top tips for buying a portable audio player
"Do you want to carry your entire music collection around, or are you happy to opt for a smaller selection? It's also crucial to think about how you'll use your player, such as while jogging or on long-distance flights, and how often you'll use it too. Thinking outside the Apple box is a good option, because there are lots of other makes available - each with different strengths and capabilities."
Thanks to Josh at Advanced MP3 players.
More Reg Hardware Top Five...
• Digital compact cameras
• Digital SLRs
• Macs
• Sat navs
• HD TVs
Sponsored: Webcast: Build the next generation of your business in the public cloud