Digital Compact Cameras
Top Five Digital cameras make superb Christmas presents and are a great way of capturing those treasured family moments. But if the seemingly unlimited choice of models available makes your head spin, fear not. Register Hardware asked expert Suzanne Bohknecht of Jessops photography store to name the five best snappers for Christmas and the New Year.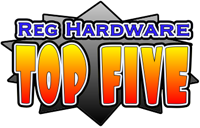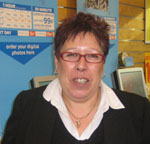 Suzanne's been in the digital cameras trade for over four years and an avid photographer for many more. At home, her main camera's a Panasonic TZ1, which she uses for wildlife and family photography. She also uses the selection of cameras in the office to snap away during the week, helping her stay up to date and in focus with the latest models and features.
Suzanne's picked out the five key compact camera to help you decide which features you want from your snapper and how much you want to spend.
Canon Ixus 75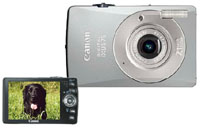 "The Ixus 75 is very popular because it combines a pocketable size camera with a seven-megapixel sensor and a 3x optical zoom. Customers are also attracted to its large display and ease of use, which is a feature common across the Canon Ixus range. The lithium-based battery camera will give users a good run, before they have to recharge it. However, its features are pretty standard and there's no viewfinder, which means you'll have to look at the display – which isn't always easy if it's being used in bright sunlight. But if you're looking for a cheap and reliable digicam that serves well on trips abroad and down the pub, then the Ixus 75 is a good choice."
More Info Canon's website
Price: £200
Best online prices: From £147.10 - 8 Sellers
---
Sony Cyber-shot DSC-T200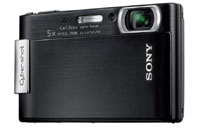 "Sony has included High Definition (HD) playback onto this camera, which appeals to lots of customers because they can show pictures and videos easily to their friends on a sitting-room HDTV. It has a large display screen and 5x optical zoom, which is complemented with anti-shake to let customers take close-ups without too much blur. Being a Sony, the camera does use the Memory Stick Duo format though, instead of the more universal SD card format, which puts some people off."
More Info Sony's website
Price: £200
Best online prices: From £214.99 - 6 sellers
---
Panasonic Lumix TZ3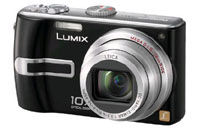 "Unlike the Canon, the TZ3 has an image stabiliser function, which helps maintain a steady shot when making use of its 10x optical zoom. Its wide-angle lens draws a lot of attention from customers of all backgrounds, while some recognise the addition of a high-quality lens from Leica. Panasonic's also built in all the 'standard' settings, such as portrait and sports image options."
More Info Panasonic's website
Price: £370
Best online prices: From £164.99 - 7 sellers
---
Casio Exilim EX-S880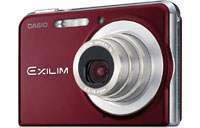 "This draws many customers' eyes to its looks, although the functionality is good too. It has eight megapixels and a 3x optical zoom, with an easy-to-use best-shot mode that helps users pre-program the settings for each shot or video. The YouTube upload feature is good for online video addicts, because it sets the camera up automatically for video capture and upload to the web. While the screen size is fairly large, its battery life isn't great and it needs to be fully charged and used regularly."
More Info Casio's website
Price: £180
Best online prices: From £135.38 - 1 seller
---
Ricoh Caplio R7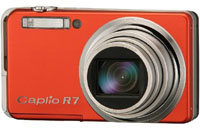 "As one of the digital camera market's first entrants, the Ricoh brand attracts a lot of customers from technical and professional backgrounds. The lens operates between a telephoto and wide-angle range, which is above average for cameras in this market. It also includes automatic multi-focusing points to help centralise subjects in a picture, such as a group of friends. Its screen size and range of in-image options are only average though."
More Info Ricoh's website
Price: £180
Best online prices: From £159.99 - 1 seller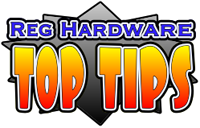 Suzanne's top tips for buying a compact digital camera
"The highest number of megapixels doesn't always mean the best picture. Five million is probably enough to print your image to an A4 size, despire claims that picture will be too grainy. Don't worry too much about PC connectivity, because most will operate independently quite easily. Above all, ask yourself what you're going to take pictures of, the sorts of situations you'll use it in and then a camera shop to touch and use the cameras, because this really helps you decide which ones you like."
Thanks to Suzanne at Jessops in New Oxford Street, London
More Reg Hardware Top Five...
• MP3 players
• HD TVs
• Digital SLRs
• Macs
• Sat navs
Sponsored: Practical tips for Office 365 tenant-to-tenant migration