Sega denies Dreamcast revival
Trademark mysteriously updated
Sega has denied that it's getting back into consoles, following rumours it has begun prepping the Dreamcast for a re-entry into the gaming market.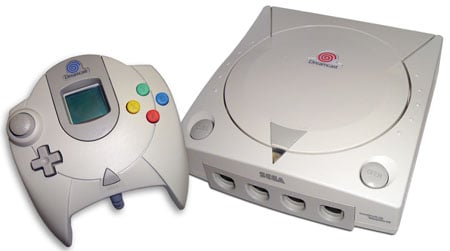 Sega's Dreamcast: back from the dead?
Rumours first began circulating when it was revealed that Sega had updated its Dreamcast trademark with a selection of seemingly random tech terms, such as "floor pads" and "flash memory cards". The trademark was updated in August this year, though the change has only recently come to light.
The console was launched in November 1998 and designed to be a successor to the established Sega Saturn. The Dreamcast was withdrawn from production in March 2001, and Sega left the console game to focus on software.
Senior Sega US spokesman Charlie Scibetta has since provided a little clarification though, telling one online publication that the company "has no plans to get back into the console business" because it's "very happy being a platform agnostic company".
Scibetta did promise to look into the reasons why the trademark was updated though. But, the company could just be looking to protect its rights to the Dreamcast name, by updating the existing trademark pending ongoing use of, say, its games on other consoles.
Register Hardware contacted the lawyer named in the trademark update, David Ehrlich of New York-based lawfirm Fross, Zelnick, Lehrman & Zissu, but he said he was "not authorised" to communicate the reason for the update.
Sponsored: Detecting cyber attacks as a small to medium business