World's smallest Bluetooth headset
It's not big, but is it clever?
If you're into minimalism then Nextlink's latest headset should appeal to you. It claims the Invisio G5 is the world's smallest Bluetooth earpiece.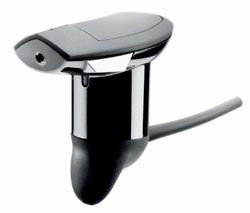 Nextlink's Invisio G5: less is more?
The G5 weighs in at just 6g and measures only 3.3cm long and 1.6cm wide. It fits over the ear with what Nextlink calls a Soft Spring design, which means it'll adapt to the contours of your ear.
The headset is charged by mini USB and users will get up to four hours' talk time, Nextlink claimed. The G5 will sit in standby mode for at least 30 days.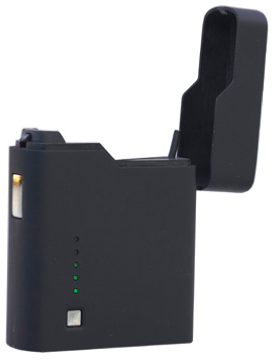 Nextlink's Invisio charger case: Zippo-like
The company said the G5 will actually sport a 20-hour talk time but to get it you'll have to store the headset in a special Zippo lighter-like case. It has a built-in battery that's good to charge up the G5 five times before requiring a refresh itself. Unsurprisingly, it's an optional extra. It actually comes bundled with the headset.
Nextlink's also produced an entry-level headset, dubbed the Invisio B3, which, at 11g, is a little heavier and, at 4.3cm, slightly longer. However, it still gives a good six hours' of talk time. It also charges through a mini USB connection.
Both headsets are compatible with Bluetooth 1.2 and 2.0, and are available now. The G5 is priced at £80 (€100/$180) and the B3 at £30 (€55/$90).