Asus P5E-VM HDMI motherboard
Integrated DX10 graphics from Intel. Who'd've thought it
Finally, we had a go with Crysis, just for larks. The frame rate was desperately slow - 4fps - as you might expect, and while the screen grabs show that image quality is superb they don't tell the whole story. The screen grabs are pin sharp because they were rendered at such a terribly low frame rate while the grab from a PC with a decent graphics card has motion blur but looks superb during game play.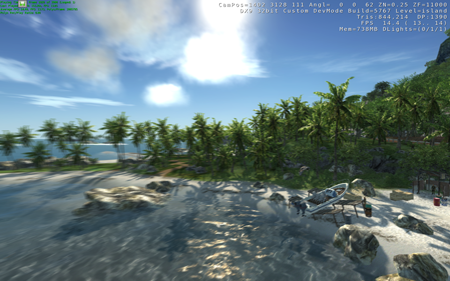 Crysis on a G35 (top left), G965 top right and Radeon X1900 (bottom)
Click any thumbnail for the full-size image
Two of the game tests failed to complete and, ironically, they were both on the G35 chipset on Vista, exactly where you might hope that they would shine, not that it really matters as no one in their right mind will run FEAR or Crysis on these integrated GPUs.
3DMark06 Results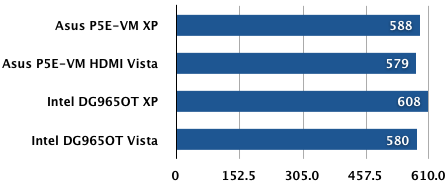 Longer bars are better