IT departments poised to fly past airlines on CO2 emissions
How green is your love?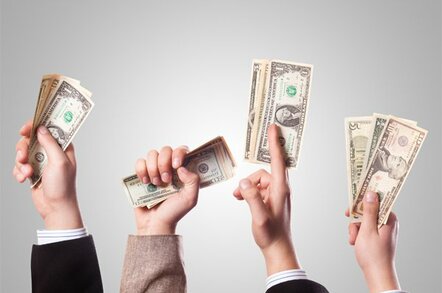 Carbon emissions from computing looks set to overtake aviation, a UK environmental charity claimed today.
According to Global Action Plan, IT now accounts for 10 per cent of energy consumption in the UK.
Speaking at the House of Commons this afternoon, Trewin Restorick, the author of "An Inefficient Truth" report, said IT departments have been "incredibly slow to get off the mark" when it comes to reducing their carbon footprints.
He added that big name vendors had not been helping by using the environment as "a new marketing tool".
"I've seen a lot of green froth and hype from a whole bunch of vendors which are pretty hard to substantiate," said Restorick.
But he didn't just point the finger at the Dells, HPs and IBMs of this world.
The British government also needs to do more to address the problem. For instance, the proposed introduction of ID cards is a short-sighted plan which overlooks the impact the added amount of data could have on the UK's carbon emissions, Restorick argued.
Data storage needs have jumped by 48 per cent in the past year, according to the report. That compares to a three per cent increase in UK air passengers for the same period.
Restorick reckoned this growth is unsustainable, with more than two thirds of companies having already used up 75 per cent of their data centre floorspace and 61 per cent expected to hit storage capacity within two years.
While green awareness among those questioned was high, the study found that 86 per cent did not know the carbon footprint of their own department. The report also highlighted 56 per cent of IT departments did not see their firm's electricity bills, despite their huge reliance on energy.
Global Action Plan called for the government to adopt a more robust approach towards the IT industry. It recommended the possible introduction of tax incentives for small and medium-sized businesses that reduced their carbon footprint and also said that vendors needed to be more transparent.
Trewin said: "The government is very much softly-softly on the industry and this needs to change."
Global Action Plan surveyed 120 senior UK professionals who have a combined total of 500,000 IT users under their wing and a combined annual IT budget of £475m.
The report is here. ®