Virgin downs 1and1 and Germany
Part of a lager problem?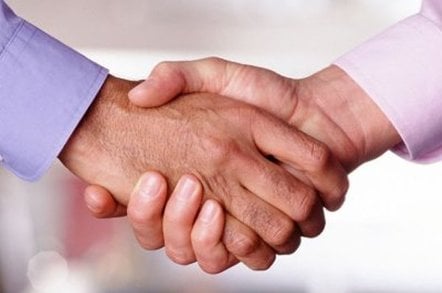 Virgin subscribers spent yesterday without access to German websites.
Popular web hosting site 1and1 was one of those hit - and its customers were not happy. But it is now clear that a routing problem at Virgin was the cause.
Virgin broadband subscribers lost access to most German-based websites including gaming sites like World of Warcraft and Guild Wars.
A spokesman for 1and1 told the Reg: "I can confirm that a small number of 1and1 Root Server customers using a particular ISP had some routing issues which I believe are now resolved."
Thanks to Reg reader "Smokindope" who posted a Reader Comment on the original story offered a proxy fix yesterday evening. We're still waiting to hear back from Virgin.
Fasthosts, owned by the same company as 1and1, also had a fun day yesterday by changing passwords for a number of customers.
New passwords will be sent out by snail mail, which is not terribly convenient for people running ecommerce sites who hoped to make some sales in the run-up to Christmas. ®