Fujitsu promises 320GB laptop HDD next year
Rivals are already selling similar products
Fujitsu today pledged to make a 320GB 2.5in hard drive available to buyers in February 2008 - even though rival HDD makers like Western Digital are already selling laptop hard drives of that capacity.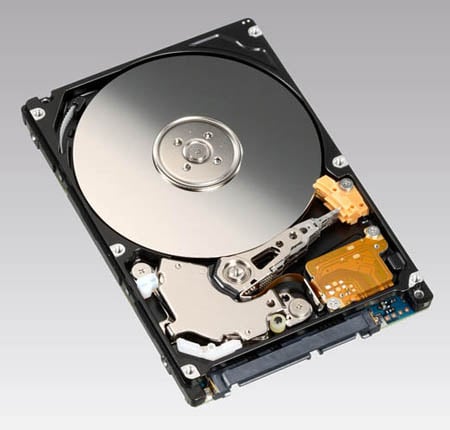 Fujitsu's 320GB MHZ2-BH: ready for laptops next February
Fujitsu's MHZ2-BH series will come with between 40GB and 320GB of storage. All of them spin at 5400rpm, contain 8MB of cache and connect across a 3Gb/s SATA link.
The company also said the MHZ2-BH drives consume 1.9W when bust busy, falling to 0.6W when idling and 0.13W when put to sleep. They'll withstand 900G of non-operating shock or 325G when they're running.
WD began shipping its 320GB Scorpio 320 2.5in hard drive in October.