Buffalo unveils 'world's most capacious' pocket hard drive
Portable storage, and lots of it
Buffalo has launched a 320GB handheld hard drive, which it claims is the world's first 2.5in drive to boost such a quantity of storage capacity.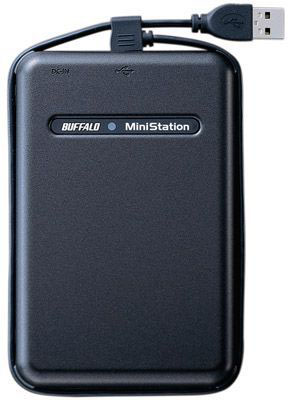 Buffalo's MiniStation TurboUSB
Dubbed the MiniStation TurboUSB, the range is protected by a "tough armoured outer case". The 5400rpm hard drive is powered through a USB 2.0 connection, with the cable wrapping neatly around the device's outer rim. File encryption and auto-backup software also ship with the drive.
Buffalo said the drive's compatible with all Windows OS versions and Mac OS X - including the recently launched Leopard.
The MiniStation TurboUSB will available from next month, with prices ranging from £46 (€70/$93) for an 80GB model to £155 (€195/$310) for the 320GB version.