Kindle, Eee PC top Amazon.com 'most wanted' list
Oy, Santa, bring us a gadget...
Asus' Eee PC miniature laptop is the Amazon.com's most-wanted notebook, the company chirped today.
When we checked this morning, the 4GB Eee PC was there at the top of the list of "most wished for" notebooks, above Apple's MacBook (second place) and MacBook Pro (third place), and Nokia's N800 Internet Tablet (fourth) and N810 Portable Internet Tablet (fifth).
Ironically, perhaps, it was the N810 that was the only meachine ahead of the Eee PC in Amazon.com's list of best-selling notebooks. Even though the N810 isn't a notebook, in the true, computery sense of the word.
Still, it's all a sign of how much in demand the Eee PC is - and equally how hard it can be to get hold of. Here in the UK, we understand that most if not all of the thousands of Eee PCs due in the country next week are destined to go out to folk who've pre-ordered the machine.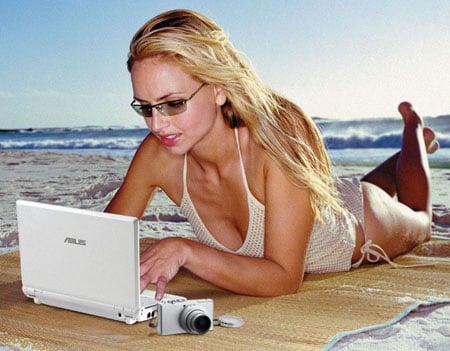 Asus' Eee PC and friend: America's most wanted?
And the one gadget that Amazon.com's buyers would most like to receive this Christmas? Amazingly, it's Amazon.com's own offering, announced this very this week, the Kindle electronic book. Says the site: "Due to heavy customer demand, Kindle is temporarily sold out. Because we ship Kindles on a first-come, first-served basis, please ORDER NOW to reserve your place in line."
Only the worst kind of cynic would accuse Amazon.com of nudging its own baby up the list a smidge. We certainly wouldn't.
Thanks to reader Jason for the tip. He says he just wanted to the see the pic of the machine again, and who are we to disappoint the lad?
Related reviews
• Asus Eee PC 4G
Sponsored: Becoming a Pragmatic Security Leader