Bebo courts big media with 'we're different' plea
Bebonic plague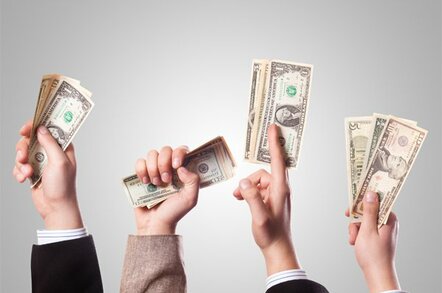 Bebo launched a bid today to further differentiate itself from Facebook by aligning itself with TV, film and music companies rather than software developers.
The move sets the site on a collision course with MySpace in the race for TV's "lost generation" of consumers aged 13 to 24. Some 70 per cent of Bebo's 40 million users belong to this demographic.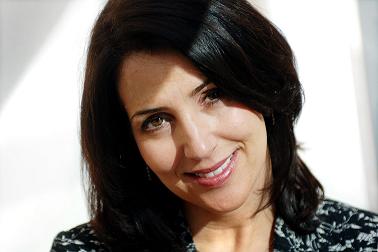 Joanna Shields
At an extravagant event* at BAFTA in London, Bebo president Joanna Shields (pictured) pitched its "Open Media" initiative, which invites producers to build their own presence on the site and upload material.
So far the BBC, ITN and Channel 4 have signed up from the UK mainstream TV world. Music labels have been more reticent so far.
Bebo has been redesigned (in an 11th hour push which finished in the small hours of this morning, we're told) so users can collect their favourite video and music in their profile. The theory goes that their friends will then view it and popularity of bands and shows will grow organically.
Bebo claims its homebrewed drama Kate Modern, which has accumulated 25 million views, is proof of the potential for an entertainment-centric social network. Kate Modern, about London twentysomethings, was funded entirely by product placement - illegal on broadcast TV.
The open Media platform allows media companies to put their creations on Bebo for free and without signing a revenue-sharing deal; in that sense it's "open".
However, the emphasis in its pitch to industry execs today was on how much control rights owners can retain if they choose. They will be able to use their own media player, for example, and therefore sell their own advertising if they have the means.
Courting traditional media - as a priority - contrasts with Facebook's efforts to tame the web development community by giving them the APIs to run applications over its Platform. We counted about half a dozen times that Shields said Open Media makes Bebo "different" from the rest of the social networking pack because it allows for "self-expression" by users.
The pitch, combined with unflattering noises in Facebook's direction, was eerily reminiscient of comments by Rupert Murdoch in last week's News Corp earnings announcement.
The Digger said: "MySpace is a place for self-expression, where users' MySpace pages become their home on the internet. It is where they discover people, content, and culture - where they share information, communicate, and consume."
"Facebook, on the other hand, tends to be a web utility, similar to a phonebook."
Shields even echoed Murdoch's comparison with a slide showing Bebo's logo next to a BlackBerry. Her site, she said, is more analagous to an iPod Touch. "We have to work on making the network more interesting," Shields said.
Bebo doesn't yet have a Facebook-style advertising motherbrain to target marketing to its users' interests, but it's in the works. Shields said it can afford to offer free hosting to other companies because of the projected traffic boost and its existing display ads deal with Yahoo!.
The impact of Bebo's move today will be much smaller in the US, where to date it's barely qualifying as a social networking also-ran. ®
*Featuring a performance from jittery jazz-lite gnome Jamie "Taser-pants" Cullum. Your reporter sits just inside the wrong end of Bebo's 13 to 24 demographic, and if any of our friends inflicted him on us, they'd get 'nuff beats.