Oracle hunger fallout: Will Red Hat survive?
Ex JBoss CEO says IBM might do the eating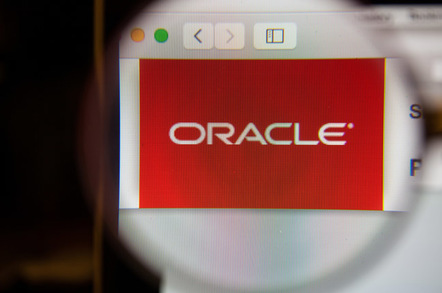 Radio Reg Why let the Oracle/BEA spat die when you can open a hulking can of gasoline and pour fuel over the fire?
Open Season Episode 6 does just that with the help of former JBoss chief Marc Fleury. The now very wealthy software maverick joined me, Matt Asay (Alfresco) and Dave Rosenberg (Mulesource) for a deep look at what's going on with the middleware market, software consolidation and Red Hat.
Of particular note was Red Hat's future. Can the company survive on its own? If so, who does it buy to compete with the big boys? If not, who gets Red Hat first - Oracle or IBM?
The show, as usual, touches on a number of other subjects besides this middleware cruft. There's talk of Microsoft infiltrating the Nigerian government, VMware's take on open source code and the need for some serious open source talent. Take a look at the show notes for all the details.
In addition, I have a couple of things to plug. As always, please buy my book. It's outstanding or something like that. Also, Dave has fired up a new blog and Matt is beavering away on his blog. Last but not least, Maison Fleury blogs here.
And now on with the show.
The faithful can grab the Ogg Vorbis file here, and those plagued by low-bandwidth can catch a smaller, crappier quality show here.
You can subscribe to the show on iTunes here or grab the Arse feed here.
Hungry Oracle
We've hit the bullshit round in BEA's acquisition journey
Marc reckons that IBM needs to buy Red Hat; I reckon that it ain't going to happen
Oracle will be the sexiest nun at the convent
Consolidation not open source is the dominant trend in software
Marc finds revenue streams sexy
Red Hat has JBoss indigestion
The challenge is becoming a multi-product company
Virtual Anger
Thanks for your ears. ®