Court convicts 'million pound' modchip man
Vows to fight back
A Bristol man has vowed to fight on after being found guilty by a UK court of more than two dozen counts of possessing and selling modchips for games consoles.
Neil Stanley Higgs, 39, of Speedwell Road, Speedwell, Bristol, who called himself Mr Modchips, was found guilty of 26 offences under a 2003 amendment to the 1988 Copyright, Designs and Patents Act. The amendment was made specifically to tackle console modchipping.
The Bristol Crown Court jury returned a unanimous verdict to find Higgs guilty on 12 counts of possessing chipped games consoles and 11 counts of possessing Xecuter chips, all in the course of business. Xecuter chips allow mod chips to be turned on or off via a switch outside the console,
He was also found guilty on three counts of advertising, supplying and selling mod chips.
However, Higgs was cleared on four further counts of possessing chipped consoles because the jury was satisfied that they belonged to friends and family. Higgs had argued that all the chipped consoles in his possession were the property of others.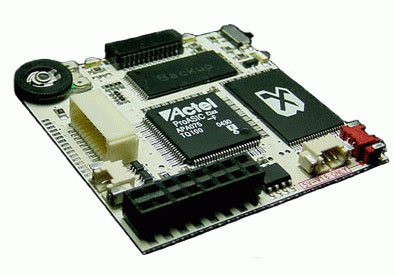 An Xecuter 3CE mod chip
The Court was told that 3700 Xecuter chips were found at Higgs' Bristol home, which was raided in January 2006 by Trading Standards officers and investigators from the Entertainment and Leisure Software Publishers Association (ELSPA).
Prosecutors maintained Higgs had netted more than £1m from sales of modchips.
Higgs is appealing against the verdict, but a hearing date has yet to be set.
Mod chips allow consoles to play copies of games. The software industry has always maintained this is done to enable the use of illegal copies, though advocates of the practice claim they do so in order to use back-up discs, sparing purchased games media from accidental damage.
Phill Carnell, a lawyer with law firm CMS Cameron McKenna, told Register Hardware that the only criminal offence in the UK relating to chipping is "when someone benefits financially from the sale and it's done commercially".
However, mod chipping isn't illegal worldwide. An Italian court judged in 2004 that, under Italian law, gamers can use their own products as they see fit, including modding them. In 2005, the High Court of Australia also ruled that mod chips are legal Down Under. Australia changed the law the following year to ensure that mod chips were legally banned.
Sponsored: Becoming a Pragmatic Security Leader