T-Mobile UK slides out latest Sidekick
BlackBerry for kids?
T-Mobile last night unveiled the Sidekick Slide, the first handset in the consumer-friendly email gadget range to appear since T-Mobile cut its ties with Sharp and signed up Motorola as a manufacturer.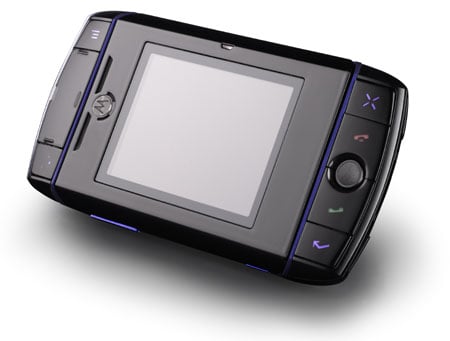 T-Mobile's Sidekick Slide: big, slide-up screen
The quad-band GSM/GPRS/Edge phone, pictures of which first appeared July, is targeted at 15- to 30-year-olds looking for the "perfect companion" to a "busy social life", T-Mobile said.
It has a 2.5in, 320 x 240 LCD screen and, T-Mobile claimed, displays web pages as they would appear on your PC. Well, sort of, we'd say. A Yahoo! IM messaging client is included too, but T-Mobile told us that other IM apps can't be loaded.
Images, taken on its 1.3-megapixel camera, and other content, such as emails, can be saved to a Micro SD card of up to 4GB – although one's not included. Alternatively, users can transfer content off the phone over Bluetooth or USB . Some content, such as contact information, is also automatically backed-up onto a personal webpage via T-Mobile's hook-up with Sidekick software developer Danger.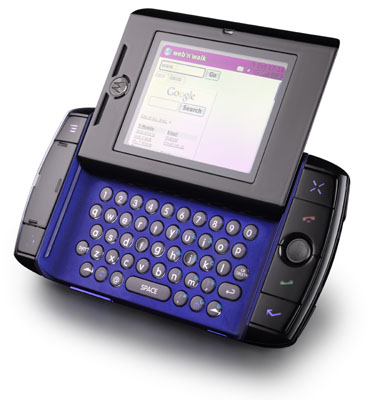 ...but small keys
The handset must always be used in landscape mode and its screen slides up to reveal a full, if somewhat small, Qwerty keyboard. Users steer around the display via a trackball or a four-way navigation button.
The Slide yields talk and standby times of 5.9 hours and 3.6 days respectively, and will be available for free on selected T-Mobile tarrifs from November.