Samsung has taken the wraps off a 1080p LCD TV that's a mere 1cm thick - and that includes the plastic surround.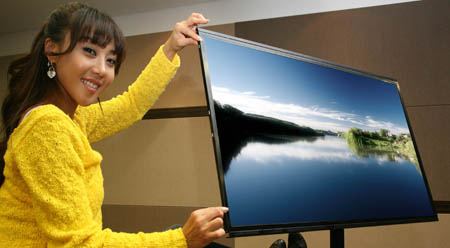 Samsung's 1cm-thick LCD TV: skinny
The 40in display has a bezel that's just 1.5cm, down from the 3cm typical of today's similarly sized LCD TVs, Samsung said.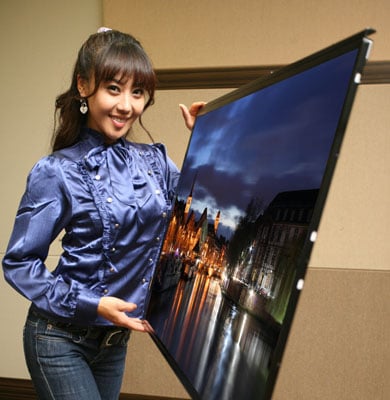 Very flat panel
The screen is backlit by LED, which allows it to reach 92 per cent of the colour saturation specified but the US standard-definition TV standard, NTSC, the manufacturer claimed.
The very flat panel will be shown later this week at Japan's Flat Panel Display show alongside a 14.1in OLED screen, plastic panels and sheets of electronic paper, Samsung said.
It will also show off 16in and 18.4in laptop LCD screens designed for a movie-friendly image aspect ration of 16:9 rather than the 16:10 ratio almost all existing widescreen laptop screens provide. One such as a 15.4in panel from Samung with an LED backlight - it too will be shown off at the FDB conference.
Sponsored: Webcast: Discover and secure all of your attack surface