Audi drives into mobile phone production
All-in-one car key and phone
Audi will unveil a concept car-control-unit-cum-mobile-phone at the Tokyo Motor Show on Wednesday, the company has told Register Hardware.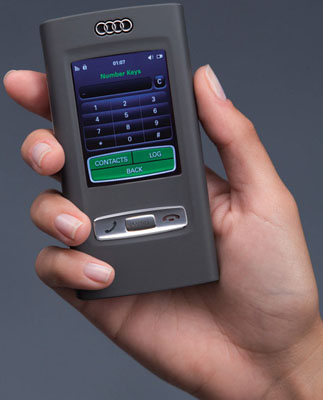 Audi's gizmo: make calls, unlock your motor
The unnamed device is essentially a car control system and 3G mobile phone combined. An Audi spokesman said that it's designed to operate the A1, a car in development under its Metroproject Quattro programme.
Unfortunately, the spokesman wouldn't tell us much more about the handset, but he did confirm that pictures currently doing the rounds online were official.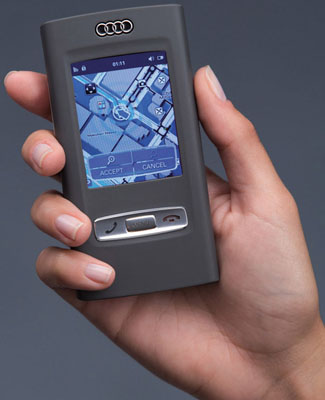 Ready to replace your TomTom?
Speculative reports have claimed the handset fits into the A1's docking station, from where it also works as a hands-free mobile phone and multimedia player. The car's said to have an in-built GPS tracking unit, meaning the unit can be used for navigation - and to find your car again if it's nicked.
It can receive photos from the A1's on-board camera too, enabling users to take photos of, say, the driver in front's bumper. Unlocking car doors and controlling the air con are also functions controlled by the handset.
Let's just hope it can start the engine...