Sensory jacket deals body blow to gamers
Ow, stoppit
Experiencing the sensations of being shot, stabbed or blown-up has never really appealed to us. However, one US company hopes it will to some, because it's developed an interactive PC gaming jacket that delivers such sensory pleasures during gameplay.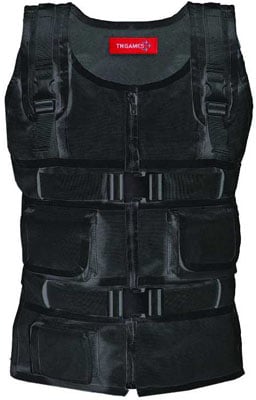 3rd Space FPS Vest: have you got that stabbin' feelin'?
The 3rd Space FPS Vest looks, ironically, like a stab-proof jacket, and is hooked up to an air compressor and power unit. The jacket contains eight so-called "active zones" that fire compressed air whenever a player gets, say, shot in the chest, supposedly helping to recreate the feeling for gamers in the real world.
Maker TN Games said its jacket works with Call of Duty II and its own gaming title, while patches for Quake, versions three and four, and Doom 3 are available too.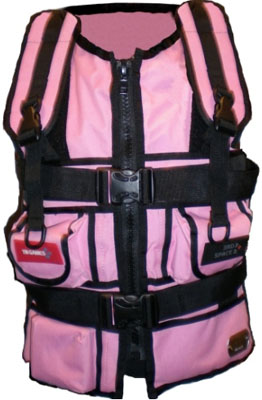 Also available for lady gamers
Users must have a minimum 1GHz CPU, at least 512MB of memory and be running Windows XP or better. The company also suggests gamers use a Radeon 9000 or GeForce FX 5200 video card, with 64MB of video memory as a minimum. Internet play is supported too, letting you virtually stab and shoot family and friends from anywhere in the world.
TN Games said its 3rd Space FPS Vest is available online from 21 November, priced at $190 (£93/€134).