Becta reports Microsoft to OFT
More interoperability woes for Redmond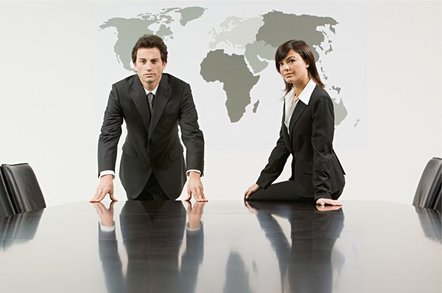 The British Educational Communications and Technology Agency (Becta) has referred Microsoft to the Office of Fair Trading (OFT) for alleged anti-competitive practices in the schools software market.
Becta, the government's education ICT partner, made the complaint on 19 October 2007. It also relates to concerns over Microsoft's policy on document interoperability.
In January this year, Becta published an interim report into Microsoft's academic licensing arrangements, in which it highlighted several concerns impacting on choice and value for money for schools. A separate report also underlined a number of issues relating to interoperability.
Discussions between Becta and Microsoft have since taken place in an attempt to resolve these issues, but limited progress has been made.
The agency's main concerns surround the limitations Microsoft places on schools using its subscription licensing arrangements and the potential interoperability difficulties for schools, pupils, and parents who wish to use alternatives to Microsoft's Office software, including "free to use" alternatives.
Becta said in a statement that it hopes its complaint will prompt Microsoft to address the issues swiftly. Meanwhile, it has advised schools not to adopt the company's school agreement subscription licensing model. It urged those schools that require licensing of Microsoft products to consider a perpetual agreement, such as Select, until the OFT responds to the complaint.
Perpetual licences allow users to buy software as and when required, and use it as often as they need to without having to pay more than an initial purchase price. Subscription licences give users the right to use the software for a specified period of time only, with payment usually on an annual basis.
Tom McMullan, a consultant with Becta, told GC News: "Microsoft has reduced its subscription buy out for schools from 3.2 times the annual subscription to the more normal Microsoft figure of 1.75 times. It introduced those figures for a year to allow time for the negotiations to take place."
This is due to expire in December, added McMullan, but Becta has written to Microsoft urging it to extend the agreement until the OFT responds.
Becta advised schools that have already entered into a school agreement licensing model to consider their renewal and buyout options alongside the OFT's findings. Schools and colleges should only deploy Office 2007 when there is satisfactory interoperability with alternative products, it added.
Becta has also deferred its final report on Microsoft's academic licensing programmes, originally scheduled for January 2008, until after the OFT response.
This article was originally published at Kablenet.
Kablenet's GC weekly is a free email newsletter covering the latest news and analysis of public sector technology. To register click here.