LucasArts to wield Wii Light Sabre in UK next week
Gaming festival to feature peripheral
British fans of Nintendo Wii and Star Wars will get a first glimpse of the Wii Remote as a Light Sabre at a gaming festival being held later this month.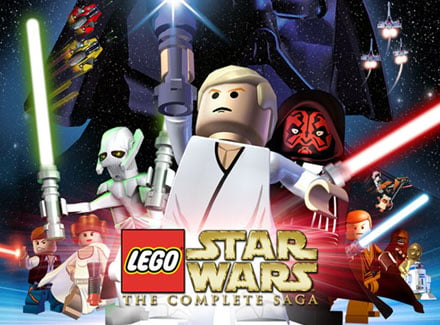 Lego Star Wars: kick against the bricks
LucasArts will be exhibiting the Wii Remote as a Light Sabre alongside its forthcoming Wii title Lego Star Wars: The Complete Saga, at the GameCity festival, due to be held between 24 and 28 October. Unfortunately, gamers will only be able to get in touch with their Jedi sides on one day: 26 October.
Although LucasArts didn't say if the game will be available to buy at the festival, the demo should at least gives gamers the chance to wield the Wii Remote as Light Sabre ahead of the previously announced Spring 2008 release date.
The game should also help the festival, which is being organised by Nottingham Trent University, fulfil its mantra of "exploring videogames in new ways".