$3 trillion gets you 14m Microsofts at PC World (Ballmers not inc.)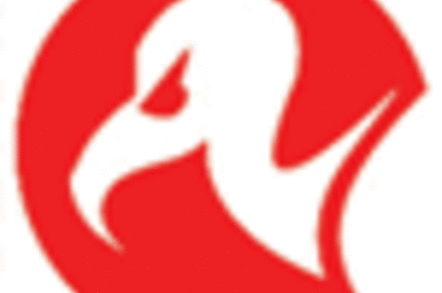 As usual, we'll start with the good news. Carly Fiorina is back in the public eye after far too long an absence following her departure from HP two years ago.
The former CEO and chairman of HP will serve as a commentator for Fox Business Network, a financial news television channel being launched by Rupert Murdoch's News Corp next week.
IT spending to break $3 trillion barrier
Okay, so that wasn't really fantastic news for most people, so how about this: global spending on IT will reach $3.1 trillion this year, eight per cent up on the previous year. It's also forecast to grow 5.5 per cent in 2008 to $3.3 trillion.
Sounds pretty good, right? Mind you, it wasn't all good news. Speaking at the Gartner Symposium/ITxpo in Orlando, Gartner senior vice president and global head of research Peter Sondergaard also warned an audience of 6,000 IT decision-makers that they would have to be flexible with their budget planning for the coming years in anticipation of a possible recession.
If Steve Ballmer didn't exist, would we have to make him up?
Here's something that will bring a smile to your face. Microsoft CEO Steve Ballmer was in scintillating form last week, spraying FUD around Linux, Google, and Facebook.
He claimed Red Hat users had "an obligation eventually to compensate us" for using Microsoft's intellectual property although, cunningly, he declined to say which IP they were using. He added that he "would love to see all open source innovation happen on top of Windows". Next he claimed Google "read your mail", and to round it off suggested that Facebook, which Microsoft is rumoured to be considering buying, was a fad.
PC World's Microsoft bargain...
Whatever Ballmer's views, PC World's website didn't seem too impressed as it was offering punters the chance to buy the Redmond-based software giant for £149.99, although the lucky purchaser would have to add another £4.95 for delivery.
Information was limited, so we don't know whether batteries, cables, Gates and Ballmer are included in the price. We'd guess not on the assumption that if Ballmer was included, the price would probably be lower.
... RM unveils £199 Asus MiniBook...
The price quoted by PC World for Microsoft was nearly £50 cheaper than the amount RM (formerly Research Machines) is asking for its version of the Asus Eee PC, known as the RM Asus MiniBook.
The 890g, 22.5 x 16.5 x 2.1-3.5cm unit is based around a 7in display, has 256MB or 512MB of memory, a choice of 2GB or 4GB of solid-state storage, a 900MHz Intel Celeron M processor, and runs Linux. The 256MB, 2GB model costs £199 and the 512MB, 4GB version will retail for £234. They will be available on 1 November.
...and AMD cuts prices of chips
While we're on the subject of prices, AMD cut up to 27.5 per cent off some of its processors as it introduced new, low-power CPUs and increased prices on a few others. While dual-core Athlon 64 X2 and single-core Athlon 64 chips fell in price, AMD introduced some new processors to the X2 range, bumped up prices on its 45W energy efficient Athlon X2 series, and dropped several chips across its ranges.
An 'order of magnitude' is not something you get in a restaurant - or a hybrid hard drive
Seagate has revealed that its hybrid hard drives - standard hard disks with an added Flash memory cache - will not live up to the hype of "order of magnitude experiences that Microsoft originally touted" compared to standard 2.5in, 5400rpm hard drives.
The drive giant, which previously claimed hybrid drives would lead to big performance gains and power savings, is blaming the problem on PC BIOS and device driver software. Windows Vista's ReadyDrive system uses the Flash memory to cache frequently needed data so it doesn't have to spin up and access the magnetic storage so often, but Seagate Product Manager Melissa Johnson told ExtremeTech that the BIOS and devices drivers "don't know how to utilise the Flash". By the way, did you know an "order of magnitude" increase is equal to approximately 10 times the original number?
SAP shells out €4.8bn for some business intelligence
If Microsoft proves to be a steal at £149.99, the consensus appears to be that Business Objects isn't at a price of €4.8bn (£3.3bn) to SAP.
Wall Street wasn't too impressed by the change in strategy for the German company, which usually develops technology inhouse, and the 20 per cent premium it plans to pay on the shares of the French business intelligence specialist. But Ovum principal analyst David Bradshaw and senior analyst Helena Schwenk said Business Objects would bring "great breadth of BI and performance management capabilities to SAP".
Buying French is all the rage
Another company buying French was BT, which announced plans to acquire a 68.6 per cent chunk of Paris-based IT consulting firm Net2S SA. With operations in France, Europe, the United States, and Morocco, Net2S reported turnover of about €77m for the year ended 31 December, 2006.
LogicaCMG recruits Green CEO
While BT was busy acquiring, it was also losing chief executive of BT Group Strategy and Operations Andy Green to LogicaCMG. The BT veteran - he joined in 1986 - will become CEO of LogicaCMG, replacing Martin Read who announced his retirement in May after 14 years at the IT services firm in an attempt to quell "unsettling speculation".
Dell cuts tech support staff
Dell has laid off 250 tech support workers at its Nashville, Tennessee operation as part of the "Dell 2.0" restructuring strategy, which will lead to 10 per cent of the workforce being axed over the next year.
Spokesman David Frink said a number of affected employees will be eligible to apply for jobs in sales. All the rest will be given a severance package and outplacement support. Last week, Dell closed a sales call centre near Waco, Texas, culling an additional 260 jobs.
Jobcentre Plus systems come under fire
At least the Dell staff are spared having to try and use JobCentre Plus to find new work.
According to the Commons Public Accounts Committee, the agency's IT systems do not have the basic functionality expected in a modern office. The committee also criticised the Jobcentre Plus Direct call centre service, the first point of contact for clients. If that "possible recession" does come, those systems will have to be more efficient and much faster.
Google plans data centre in a box and mobile OS
Aside from being accused of reading our mail by Steve Ballmer, Google was in the news for a couple of other things. It emerged that the company had been granted a patent for a data centre in a box that would be housed and operated within a shipping container.
It was also reported that Google wasn't working on an "iPhone killer" mobile handset after all, but on a Linux-based mobile operating system pitched against other mobile OSs such as Symbian and Microsoft's Windows Mobile. Analysts believe Google is hoping to persuade mobile providers and phone manufacturers to offer phones running its software.
Apple sued for iPhone killer update
While Google appears to be moving away from producing an iPhone killer, Apple appears to be doing the dirty work itself. The company is being sued in California after issuing a security update that caused modified iPhones to lock up.
The complaint, which seeks class-action status, claims Apple violated California laws governing anti-trust and fair business practices.
"On 27 September, 2007, Apple punished consumers for exercising their rights to unlock their iPhones," the complaint alleges. "Apple issued a software update that 'bricked' or otherwise caused iPhone malfunctions for consumers who unlocked their phones and installed the update."
The suit also claims Apple's arrangement with AT&T is an unlawful tying arrangement as defined under California anti-trust statutes.
Anti-virus testing to get makeover
German testing organisation AV-Test.org is canvassing opinions for a revamp to anti-virus testing from vendors such as Symantec, Trend Micro, Panda Software and Kaspersky Labs amid concerns that current tests can be misleading.
The aim is to try and produce a test that takes account of behavioural detection technology, in addition to the traditional approach of signature detection of malware samples. Proposals for a new testing regime are due to be presented next month at the Association of Anti-Virus Asia Researchers 2007 conference in Seoul, South Korea.
Three that got away
No space for the reports that Apple is preparing to launch a consolidation portal hosting WebApps for the iPhone and iTouch and is also working with Electronic Arts and others to develop native applications for the products to be sold through iTunes.
Sadly, no room for the news that users of the BT Home Hub, one of the UK's most popular routers, are vulnerable to an attack that allows a hacker to bypass the device's password authentication system and gain complete administrative control.
And we just can't squeeze in the revelation that Ofcom's independent consumer quango has called on ISP bosses to give "clearer information to potential customers" about their "up to" advertising of broadband speeds and advise prospective customers about their likely speed on their line.
The call was made to six ISPs - in a letter. Pity about the post office strikes.
White House jumps gun on al-Qaeda video release date
There are none more resolute in the war against terror than the White House, so it's a pity that leaks from Bush administration staffers to the press have managed to render techniques that took years to develop "ineffective and worthless".
The Search for International Terrorist Entities (SITE), which specialises in trawling the web for jihadist messages and propaganda, gave people in the administration a link to a private SITE web page to download copies of the latest Osama bin Laden video prior to its public release.
Within five hours, the video and accompanying English transcript was on Fox News and other outlets, well in advance of the official al-Qaeda release. SITE founder Rita Katz claims the leak was disastrous because al-Qaeda supporters realised access had been gained to their "secure" network locations and immediately changed their security procedures. Mind you, we're not sure Katz should have been that surprised. Videos are always leaking online before their official release... ®