Review Remember the days when even an entry-level digital camera cost the proverbial arm and a leg? Nowadays, low-price doesn't have to mean low performance or even low in features. If you're looking for a decent digital camera today, you can pick up a fairly well-specified model for a little over £100.
Let's face it: not everyone wants, needs or can afford a megapixel monster with the processing power of a Cray supercomputer and a zoom lens the length of a basketball player's arm.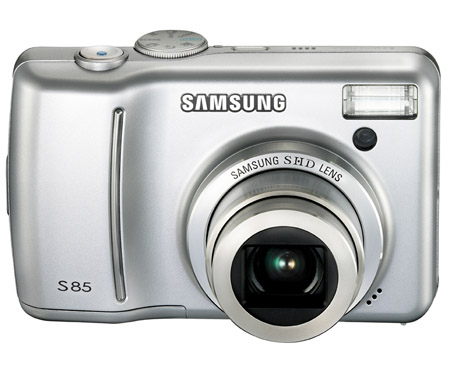 Samsung's S85:
Many people are simply looking for a camera with the PPS factor – Pick-up, Point and Shoot. So hats off to Samsung for launching such a product at a highly affordable price. At just a penny under £120, this is indeed a product for the masses. In fact, we've decided to dub the S85 The Peoples' Camera.
So what do you get for your hard-earned? You get a pretty impressive camera considering the price, with an 8.2-megapixel image sensor; a 5x optical zoom that's roughly equivalent to a 38-190mm lens on a 35mm camera; an ISO rating from 50 to 1600; and a top shutter speed of 1/2000s. There's 20MB of built-in Flash memory, although you'd be wise to invest in an SD card if you want to take more than a few high-res shots - the S85 supports SDHC cards up to 4GB in size. You also get face-detection technology and ASR shake-reduction thrown in. And there are lots more goodies, which we'll talk about later.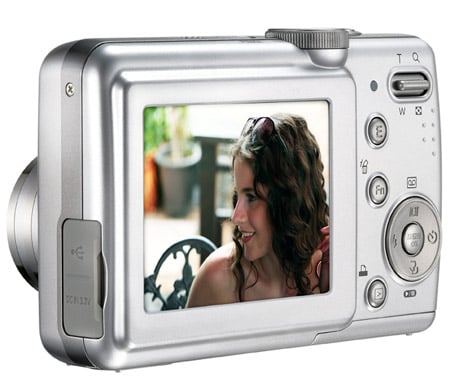 Around the back is a decent-sized, 2.5in LCD
Bundled in the box are a few accessories, including two AA-sized rechargeable NiMH batteries - although, funnily enough, the instruction book claims these are an optional extra - a USB cable, AV cable with RCA audio and composite-video jacks, battery charger, a CD-Rom containing photo editing software, and a strap. There's also a small instruction book - the full version is available as a PDF file on the disc.
Sponsored: Practical tips for Office 365 tenant-to-tenant migration