MPs slam employment agency IT
Systems at Jobcentre Plus 'slow and problematic'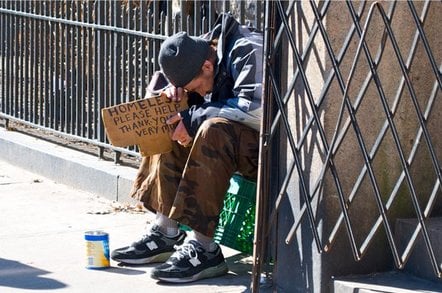 Poor IT is hampering efficiency at Jobcentre Plus, according to a Commons report.
A parliamentary watchdog has said staff at Jobcentre Plus are having to work with slow and problematic IT, which often does not have the basic functionality that would be expected in a modern office.
The Commons Public Accounts Committee found that many of the shortcomings in the IT system are simple but irritating for agency's jobs and benefits advisers: for example by requiring them to re-key identical information for every new customer, or by making it hard to print out the information they need.
In a report, the committee says although changing IT systems can be costly, given what the Department for Work and Pensions pays its supplier for IT support, it should press for simple improvements in order to help save on staff time.
Under the government's efficiency programme, 24 per cent of gains should come from greater productivity of staff. Improving the amount of time advisers spend with customers is a key element of helping Jobcentre Plus achieve its efficiency targets, says the committee.
Edward Leigh, chair of the committee, said: "It's up to Jobcentre Plus to give advisers the kind of working environment and support facilities - including an IT system - that makes life easier not harder - to enable them to increase their face-to-face time with customers.
"The more time advisers can spend getting people into work, the greater the contribution they can make to saving public money."
A spokesperson for the Public and Commercial Services (PCS) union, which represents Jobcentre Plus staff, told GC News: "The whole of the efficiency review is underpinned by IT, but it is quite clear that at Jobcentre Plus it has not been doing that and in some instances it has made life worse."
The report also criticises the Jobcentre Plus Direct call centre service, the first point of contact for clients. Although the ability to conduct much of an initial claim for benefits over the telephone can simplify the process and help people in rural areas, it can also create problems.
Clients with mental health difficulties or who do not speak English as a first language can find it more difficult to deal with a contact centre, rather than speaking to an adviser face to face.
"We have always said that if the government was true to its word about delivering better public services, then there would be choice. At Jobcentre Plus that choice has been whittled down to only the telephone," the PCS said.
Earlier this year the committee reported on the poor performance of the contact centre and said that in some areas both advisers and clients complained of delays in booking interviews and errors which delayed the payment of benefits.
Jobcentre Plus said performance has now "substantially improved", due to a revised process for handling first contact claims for benefits and the completed roll out of a national 0800 freephone service for all customers in May.
This article was originally published at Kablenet.
Kablenet's GC weekly is a free email newsletter covering the latest news and analysis of public sector technology. To register click here.