Content delivery firm trials novel authentication method
Getting in with Phil's mom?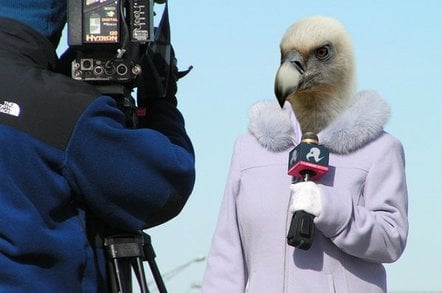 US-based content delivery network Cachefly has developed an innovative authentication method that reassures us that the spirit of BOFH reaches across the Atlantic.
Normally, users login to the service by visiting cachefly.com/admin, which takes you to a conventional login page. A rather different interface is presented if users chance to mistype the address and go to admin.cachefly.com instead. Here they are offered two conventional authentication methods - SecurID and SC LDAP - and one rather unusual selection, "Phils Mom" [sic].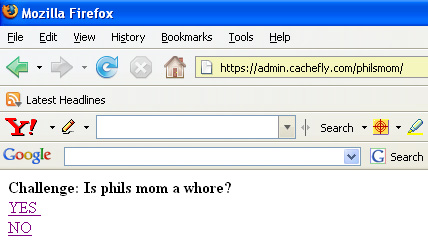 Sys admins selecting "Phils Mom" are challenged with the question: "Is phils mom a whore?"[sic]. Quite a poser, or maybe not. The answer is, of course, "yes"; but users who respond in that fashion are told they can't login anyway. "While you answered the truth-based authentication question correctly, we are unable to grant you authentication at this time," Cachefly's notice reads.
Reg reader Jason C, who brought this IT Crowd-style silliness to our attention, was less than impressed. "Rogue employee? Hacked? God knows but not very professional anyhow," he said. ®