Network yellow pages wrapped into an appliance
Auto-provisioning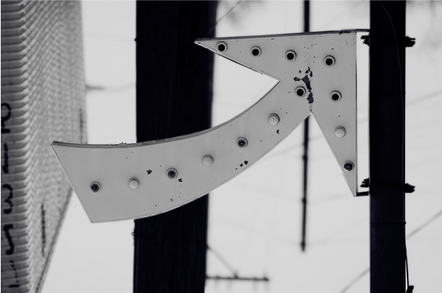 The push to wrap up a network admin's more mundane tasks in easier to use appliances is continuing with the launch of an IP address management appliance from Infoblox.
The IPAM WinConnect appliances, which stem from Infoblox's August acquisition of French start-up Ipanto, allow BOFHs to replace spreadsheets for IP address management. Instead of adding an extra entry every time they commission a new server.
For example, the WinConnect appliance allows users to manage their IP environment and IP address data across an enterprise. The technology provides unified management, monitoring, and administration, and contains centralised auditing and reporting features.
Nicholas Draca, a marketing director at Infoblox, described the kit as a "white and yellow pages for a network".
Extending the analogy, he said network admins are struggling with a system where you had to talk to somebody and get an IP address before you could place a device on the network, the equivalent of having to place a telephone call through an operator. "The present system is working but it's painful and time-consuming," Draca said. "People live with it because they don't know there's an alternative."
The appliance form factor has become a mainstay of the networking industry over recent years. First seen as a way of delivering firewalls, the form-factor has spawned spam filtering, caching, and even log management flavours to which we can now add IP address management functions.
Infoblox launched its rebadged IPAM WinConnect appliances at NetEvents in Malta last week. Pricing of the kit, which is particularly tuned to the Microsoft environment, starts at €3,595 ($5,100).
Target customers for the IPAM appliance will typically be using Microsoft Active Directory servers and Domain Controllers for their DNS and DHCP services. Infoblox hopes to coax these types of customers onto its DNS products and services, the mainstay of its business, over time. ®
Sponsored: Becoming a Pragmatic Security Leader