HTC names Windows Vista handheld release date
Get a Shift on
HTC will release the long-promised Windows Vista-running Shift sub-notebook in Europe and beyond during November, the company said today. The same timeframe will also see the arrival of the follow-up to the S710 Qwerty slider phone.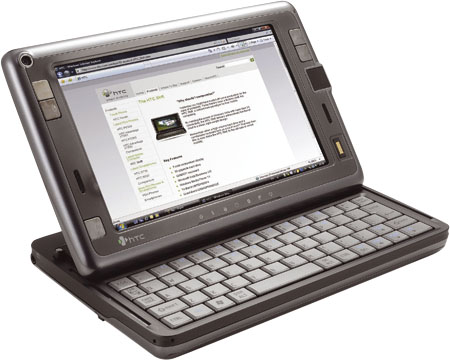 HTC's Shift: very small, still runs Vista
HTC unveiled the Shift way back in March this year, at the time saying it would go on sale in Q3. The 800g micro-notebook has a 7in, 800 x 480 widescreen display and a 30GB hard drive, and is powered by Intel chippery. Connectivity wise, it has GSM/GPRS/Edge, HSDPA 3G, Wi-Fi and Bluetooth 2.0.
The company touted the handheld's SnapVue application, a front-end for pushed emails, PIM data and a variety of net-connected tools that can be activated without having to first start the Shift up in Vista.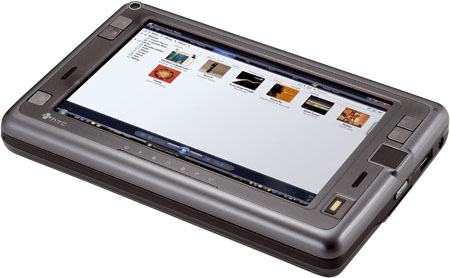 HTC's Shift: fully connected
Today, HTC said the device would debut " from late October", with units rolling out of its factory doors "within a four-week period" - so, sometime in November, in other words. It said the unit would retail for around €1199 ($1707/£836).
The S730 phone is likely to be cheaper, though HTC didn't name the price. The follow-up to the 2.5G S710, the new handset is a candybar shape based around a 2.4in, 240 x 320 display and a slide-out-to-the-right Qwerty keyboard.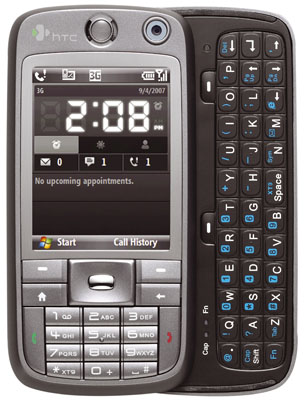 HTC's S730: 3G successor to the S710
It runs Windows Mobile 6 and can connect via Wi-Fi, HSDPA 3G - it has the inevitable front-facing video call cam - and quad-band GSM/GPRS/Edge.
There's 256MB of Flash and 64MB of Ram, expandable using Micro SD cards. Like the Shift, it's due to go on sale across Europe at the end of this month.
HTC also unveiled the P6500, a chunky GPS-enabled HSDPA Windows Mobile 6 handheld aimed at package couriers and other mobile-enterprise applications. The Symbol-like device incorporates a three-megapixel camera, a fingerprint sensor and a barcode scanner. There's no Wi-Fi but the P6500 has two SDIO slots for such add-ins.
Sponsored: Detecting cyber attacks as a small to medium business