Palm punts consumer-friendly Centro phone
Cut down Treo
Palm has, as expected, announced its Centro smartphone with US carrier Sprint, though the new-design handset won't go on sale until the middle of October.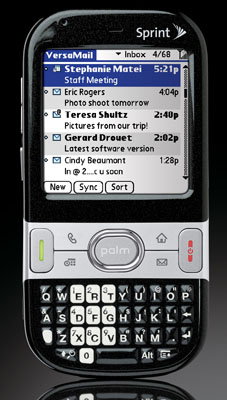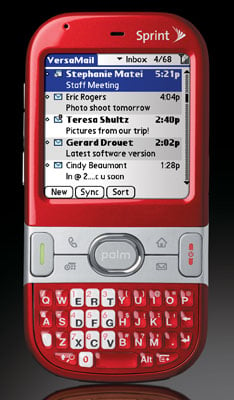 Palm's Centro: cut-down and consumer friendly
The Centro - codenamed 'Gryphon' - is visually the same handset as the Treo 500v - aka 'Otto' - Palm launched over here earlier this month with Vodafone. The key differences are the inclusion of a dual-band CDMA 2000 EvDO radio and the use of the Palm OS - version 5.4.9 - rather than Windows Mobile 6.
The Centro has 64MB of user memory, the 500v has 150MB. It camera spec is better too: two megapixels to the Centro's 1.3Mp. And the 500v is a Bluetooth 2+EDR device, whereas the Centro uses version 1.2.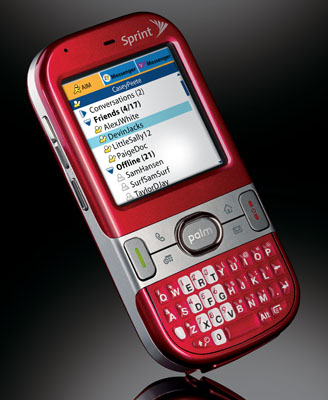 Palm's Centro: Palm OS on board
The Centro does have the better screen - just: a 320 x 320, 65,536-colour job to the 500v's 320 x 240, 65,536-colour display.
Palm, then, is clearly pitching the Centro as a lower-end device, and it's planned availability in glossy black and red versions should stress the consumer-friendliness of the phone.
Sprint will offer the Centro for $100 - provided customers agree to a two-year contract and send back a $100 rebate coupon. In short, the up-front cost is at least $200. Palm and Sprint will begin taking orders for the product today.
Sponsored: Your Guide to Becoming Truly Data-Driven with Unrivalled Data Analytics Performance