T-Mobile serves up rebadged HTC TyTN II
Aka the MDA Vario III
Don't let the marketing speak throw you. T-Mobile claims the new MDA Vario III handset has a tilting screen, but in reality the feature is much more mundane and ordinary than the PR fluff makes it sound.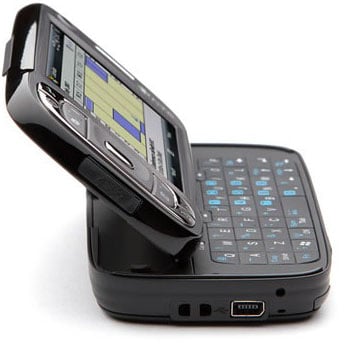 T-Mobile MDA Vario III: slide screen in action
The handset, which is essentially a rebadged HTC TyTN II and a replacement for the existing T-Mobile Vario II, has a titling screen, with a pair of simple hinges allowing you to angle it as you type. This feature isn't new and reminds us slightly of Motorola's Z8 handset, often referred to as the kick slider.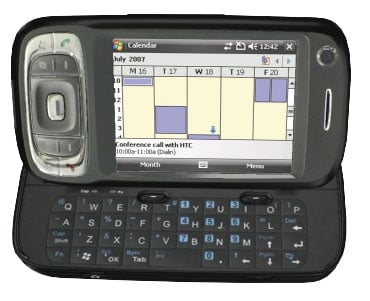 T-Mobile's MDA Vario III: Windows Mobile powered
On the plus side though, it does support HSDPA at up to 3.6Mbps for fast downloads. T-Mobile claims the handset is among the first on the market to offer this feature, which Samsung has already promised will feature on the upcoming sexy F700 smartphone, aka the Croix. It also has a 2.8in, 240 x 320, display and provides short-range connectivity over Bluetooth 2.0 and Wi-Fi over 802.11b/g. Quad-band GSM/GPRS/Edge and tri-band 3G UMTS radios feature too.
A GPS receiver is built into the MDA Vario III, which T-Mobile said can be hooked up to a satellite navigation system, such as CoPilot 7, to guide you around the streets and could mean you can dump your TomTom. It also runs on Windows Mobile 6 and includes a three-megapixel camera, with an additional front-facing camera of unspecified quality for video calls.
The handset comes with 128MB of memory, but it also has a Micro SD card slot for extra capacity. The MDA Vario III will be available in T-Mobile stores from Friday and is free on selected tariffs.