Gear4 debuts 'cheapest ever' Bluetooth speaker
An early look
Streaming music wirelessly to a speaker is about to become a whole lot cheaper, accessories maker Gear4 has claimed. It said the price of the soon-to-be-released Street Party Blu flat-panel speaker will significantly undercut its rivals.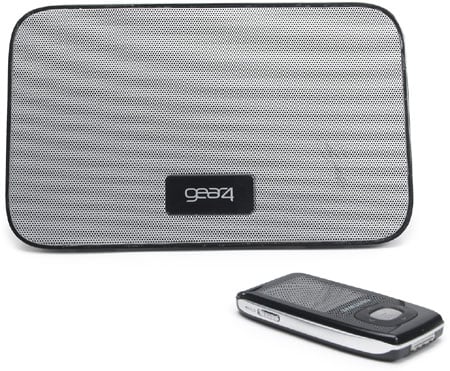 Gear4's Street Party Blu: low-cost streaming
Gear4 told Register Hardware it hopes to release the speaker for £30 ($60) in the UK and for €50 ($70) in Europe. Similar Bluetooth speakers, such as the Samsin SBS-6600 Bluetooth wireless stereo speakers currently retail for around £70 and Parrot's Party speakers for around £80.
Bluetooth's Advanced Audio Distribution Profile (A2DP) enables stereo audio to be streamed from, say, your mobile phone to the speaker, although it's also compatible with a range of other Bluetooth-enabled devices and iPods with a Bluetooth dongle attached.
Gear4 said the speaker will pump out 8W of music power and incorporate blue LEDs.
The whole unit is about the size of an A4 page and is just 2.4cm deep, so it's definitely portable. Power can be supplied via a mains charger or by batteries.
Sponsored: How to Process, Wrangle, Analyze and Visualize your Data with Three Complementary Tools