Battling iPod docks take to the battlefield
Headphones at the ready
If you don't have a docking station for your iPod, then you may be depriving it of a decent place to work, charge and play. But which model should you choose? Is it best to shell out for a top of the line one? Or are all versions pretty much the same? Are those with built in speakers best? Or should you opt for one that connects into your stereo?
Well the choice is now even harder, with two more docks just launched onto the market.
Intempo has created an all-in-one docking station with combined speaker system, the iDS-05. Meanwhile, Denon has unveiled two speakerless variants, the ASD-3N and ASD-3W.
So what's the difference?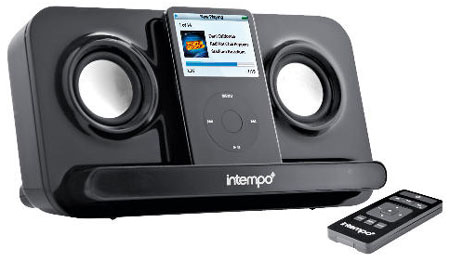 Intempo iDS-05: Strong features behind its slightly cheap appearance
Denon's ASD-3N hooks up to your home network via ethernet, while the ASD-3W hooks up wirelessly. Both devices can then be connected to a stereo or TV via standard cables to play audio, images or video.
Both Intempo's and Denon's docks accept almost all iPod models, although Denon's doesn't support third generation models.
Intempo's iDS-05 also comes with a selection of adaptor cups that help its dock support iPod models more comfortably, but it isn't able to charge an iPod Shuffle while playing your music.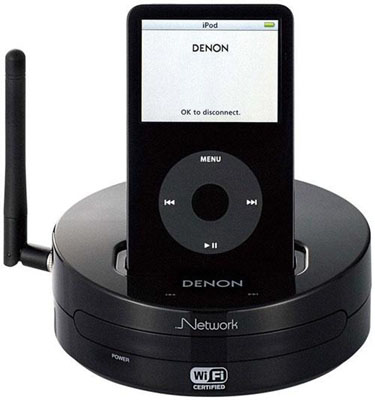 Denon's ASD-3W: Download music wirelessly, but you need cables to connect to your hi-fi
Denon's docking station has the advantage of a GUI for navigating through your music library or photos on your TV and provides access to an internet radio service, dubbed vTuner, which the manufacturer claims gives users access to over 7,000 stations.
Both models ship with a remote control for longer distance operation.
And so the final stand-off, price. The iDS-05 is the cheapest of the two at £60 (€75/$120) and is available now. Denon's ASD-3W wireless and ASD-3N wired models cost $230 (£115/€135) and $180 ($90/€110) respectively in the USA, and should be available in the UK next month.
Sponsored: What next after Netezza?