Argos admits selling Halo 3 early
Cock-up not conspiracy
Argos has admitted breaking the official release date for Halo 3. The UK high street retailer coughed to the goof after lucky gamers reported getting their mitts on copies of the game before the scheduled release date next week.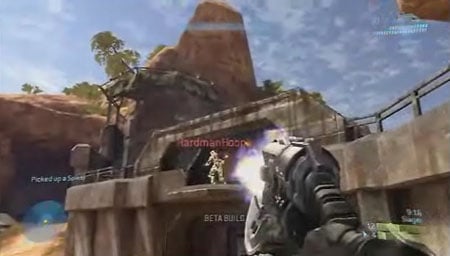 Microsoft's Halo 3: tipped to be a Christmas smash
Argos quickly apologised for its actions and claimed that the sales were the result of a genuine administrative error. It said it doesn't endorse breaking release dates.
The hotly anticipated shoot-'em-up is due for UK release on 26 September, but pictures of copies of the game that were allegedly sold by Argos before the official release date, along with pictures of dated receipts, sprang up online today.
According to one report, the Argos' website said the game could be collected between 19 and 20 September. However, when Register Hardware tried to order its own copy, we found that Argos had rectified the error, with a notice that "This page is currently unavailable". Blast.
This week, Microsoft confirmed that all UK copies of Halo 3 Legendary Edition had already been allocated through pre-orders, and that stocks of the Limited Edition copy were also close to running out. It's not known what effect the Argos sales had on numbers.