Sony has brought its Blu-ray Disc equipped all-in-one desktop PC, the Vaio LT, to the UK, part of a promotional programme for the next-gen optical disc format that will see more laptops fitted with BD drives too.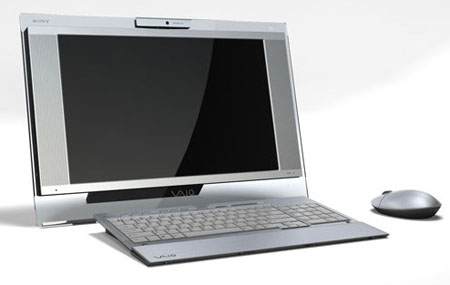 Sony's Vaio LT: iMac inspired?
Unveiled in the US last month, the LT packs in an Intel Core 2 Duo processor, 2GB of DDR 2 memory and 320GB of hard disk storage. The built-in screen is a 22in, 1680 x 1050 panel fed by an Nvidia GeForce 8400M GT with 256MB of dedicated video memory. That's expandable to 1GB using Nvidia's TurboCache technology, which grabs part of the PC's main memory bank.
The LT has 802.11b/g Wi-Fi and Bluetooth on board, along with two hybrid digital/analogue TV tuners and, of course, a slot-load Blu-ray Disc drive.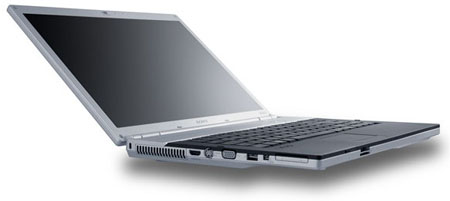 Sony's Vaio FZ20: Blu-ray on the move
The Vaio FZ20 line of 15.4in laptops sport BD support too. Again, it's powered by a Core 2 Duo and 2GB of DDR 2. The hard drive's 300GB, the graphics chip an Nvidia 8600M GT, again with 256MB of video memory and TurboCache support. Wi-Fi this time is of the 802.11n variety.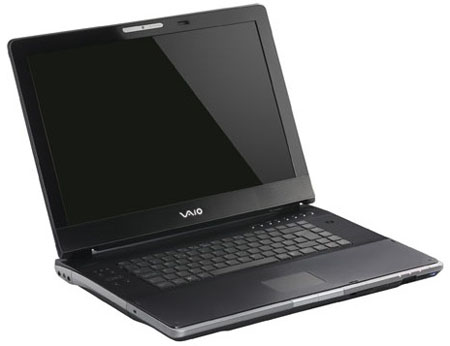 Sony's Vaio AR50: mobile media centre
The FZ20 hasn't got a TV tuner, but the 17in AR50 has. Its other specs match those of the FX20, except for a faster processor - 2.4GHz to the other's 2.2GHz CPU - and a 500GB hard drive.
Sony's launch could help it in its fight with Toshiba. Its rival has pledged to begin building HD DVD drives into all Satellite-branded laptops from Q4 onwards.
The LT is priced from £1999. The AR50 series comprises a trio of models priced from £899-1999, though the cheapest machine last a Blu-ray drive. Sony didn't say how much members of the FZ20 line will cost.
They're all expected to go on sale early in October.
Sponsored: Ransomware has gone nuclear