Samsung iPhone rival to hit UK in November
Vodafone gets the gig
Samsung's would-be iPhone beater, the F700 smartphone - aka the Croix - will come to Europe in two months' time through the Vodafone network, the company revealed today.
The Ultra Smart F700, launched back in February this year, sports an iPhone-esque, Flash-based user interface and an HTC-style casing, complete with big, 3.2in display and slide-out Qwerty micro-keyboard. Unlike HTC handsets, the Samsung lacks Wi-Fi, but it does have Bluetooth.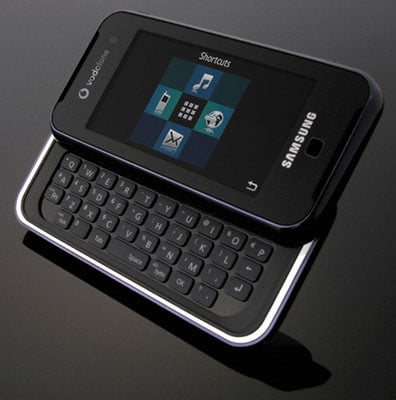 Samsung's Ultra Smart F700: coming via Vodafone
Samsung confirmed the handset is a 3G phone that uses HSDPA technology to deliver download speeds of up to 3.6Mbps - less than the 7.2Mbps Samsung originally promised, but that may be the nature of the network the phone's going to be connected to.
Samsung said ther F700 will go on sale initially in the UK, France and Germany, with the other European countries getting the handset in due course. In addition to the black version shown in Samsung's product photography, the South Korean giant said it would also offer white and - bizarrely - brown versions.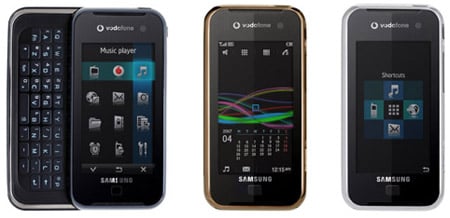 Is it worried about the much rumoured Zune phone, we wonder?
Check out our Samsung F700 gallery on the next page