Boffins develop Terminator-vision goggles
Acid trips without the... er... acid
If you've ever wondered what it's like to trip on acid or experiencing life through the eyes of the Terminator, then a team of Russian inventors may have the gadget for you. The team has created a pair of virtual reality goggles that enables users to experience the world from a completely different perspective.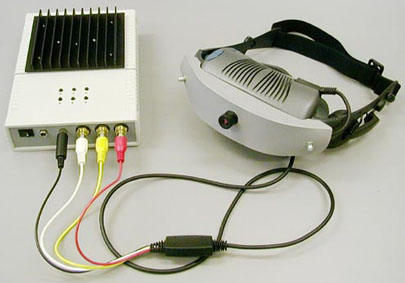 Matrix Glasses
The goggles, dubbed the Matrix Glasses, essentially apply Adobe Photoshop-esque filters to the feed from a front-mounted camera in real-time. The purpose, apparently, is to convert the reality of the mundane world around the user into some sort of virtual reality.
An online video explains that the user's goggles are connected to a processing and battery box, which the creator says is designed to be strapped around the user's waist, although little else is said about how the device works.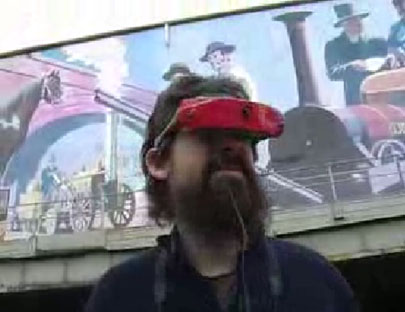 Users will look a little like Star Trek's Geordi La Forge
However, he claims that it doesn't include a processing unit, giving it the advantage of being able to operate as soon as it's switched on – though the 'blue screen of death' would probably be considered an positive experience in this case.


One pair of specs, different experiences
It also incorporates a radio transmitter, so that the user's experience can be shown on a projector screen. Using it inside, though, can't be half as much fun as walking around outside, while the buildings change colour and streets take on a sort of Matrix film effect.
No word has been given about the availability or cost of the virtual reality kit - assuming it even becomes a real product - but if the inventors would like to send us a set for review then we'd be extremely pleased to give our professional opinion.
Thanks to Register Hardware reader Steve for the tip.