Shuttle debuts 'deluxe, glamorous' SFF PC
Shuttle has brought Intel's G33 integrated chipset to its XPC line of barebone small form-factor PCs, this one using the company's "glamorous" G6 casing and due to hit the shelves with 'Deluxe' appended to its name.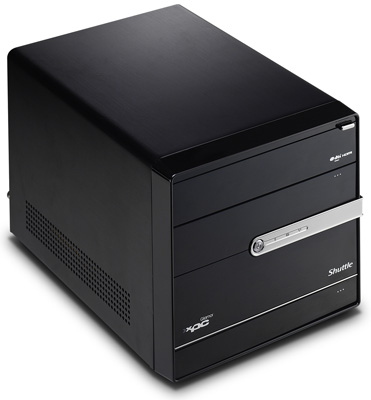 Shuttle's G6 'Glamour': ready for top-of-the-line Intel chippery
Officially, the new machine is the XPC SG33G6. The PC's G33-based motherboard provides sockets for up to 4GB of dual-channel DDR 2 memory clocked to a standard 800MHz or overclocked to 1066MHz. It'll take LGA-775 interconnected processors capable of running on an 800MHz, 1066MHz or 1333MHz frontside bus.
So that's the Celeron 400 line, the Core 2 Duos, Core 2 Quads and Pentium Dual-Core from Intel's current CPU line-up.
Graphics are powered by the G33's DirectX 9-compatible GMA 3100 graphics core, but the SG33G6 has a PCI Express x16 slot for a more advanced graphics card. The chipset provides eight-channel HD audio, and the PC has codec chips for Dolby Digital Live! and DTS Connect.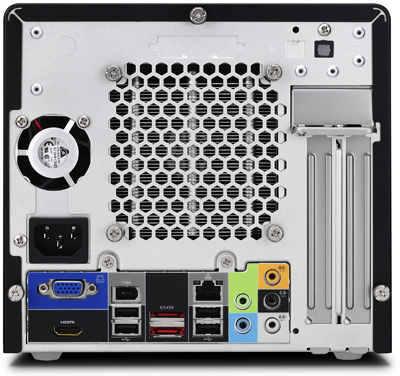 Shuttle's G6 'Glamour': portage a-plenty
As the machine stands, it has HDMI output, along with a pair of Firewire ports, six USB connectors, SPDIF digital audio and Gigabit Ethernet. It also comes with an 802.11b/g Wi-Fi module and a Bluetooth 2.0+EDR adaptor. It has a fingerprint reader too.
Internally, the SG33G6 has three 3Gbps SATA ports, and there are a pair of eSATA connectors on the back. The whole shebang's fed with a 300W power supply.
Due very soon, the SG33G6 will retail for €366 (£251) excluding local sales taxes.