RIM colours up BlackBerry Pearl
Pick a colour, any colour
Research in Motion (RIM) has introduced its BlackBerry 8100 handset - aka Pearl - in three additional colours and... er... that's about it. The move could either be a way to help Seasonal Affective Disorder (SAD) sufferers overcome the impending winter blues - or just a method of jazzing up an existing line without too much expenditure.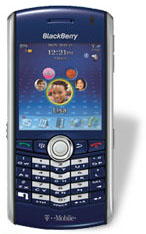 RIM's Pearl: in blue...
The smartphone, which was launched in 2006 - and reviewed here - will now be available in blue, red and gold, in addition to the white and black shades already available.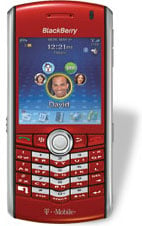 ..."sunset" red...
RIM made the announcement in conjunction with T-Mobile USA, with the new handset colours available immediately over there. The same offer hasn't yet been extended to this side of the pond, but since T-Mobile UK took on the white version, we suspect it'll have the others too.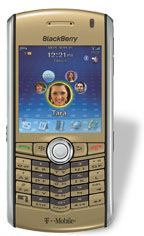 ...and gold
As an added incentive, RIM has also teamed-up with T-Mobile to offer an unlimited email-only service for $10 (£5/€7) per month. The handset manufacturer said the tariff will provide users access to email accounts, including Yahoo, AOL and Gmail.
However, text messaging or instant messaging won't qualify.
It's also unclear whether the same offer will be extended to T-Mobile's European counterparts.
Sponsored: Quit your addiction to storage