SanDisk and Belkin both want your money - but this time it's for good causes, justifying the bring purple and pink colours schemes. Both companies have launched products and pledged to donate a percentage of the price to charity.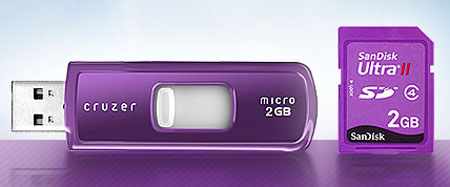 Sansdisk's purple Cruzer Micro and Ultra II SD
SanDisk yesterday announced a 2GB Ultra II SD card and a 2GB Cruzer Micro USB Flash drive both affiliated with the US' Alzheimer's Association. You can buy them now for $45 and $40, respectively, from Best Buy stores in the US and, from October, at other North American retailers.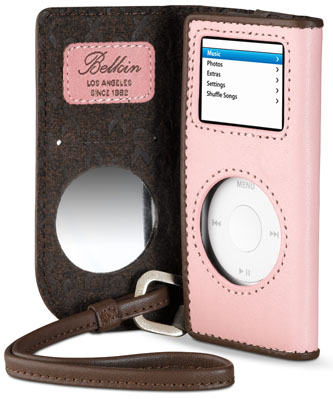 Belkin's Folio iPod Nano case
For each of the purple products that are sold, SanDisk will sent $1 to the charity, which not only funds research into Alzheimer's treatments but also provides care and counselling for victims of the illness and their families.
Belkin's favoured charity is the Susan G Komen for the Cure breast cancer organisation, which it's helping with a range of five rose-hued cases for the second-generation iPod Nano. All of the cases are priced at $25, from which Belkin will send the charity $2.50. It also pledged it would make a minimum donation of $225,000.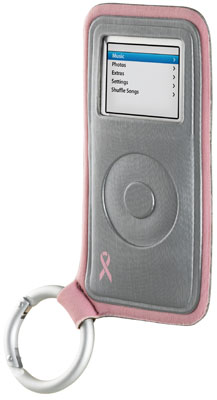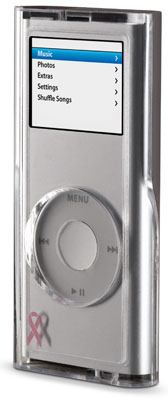 Belkin's Slim Fit (left) and Remix Metal iPod Nano cases
The range covers most case types: hard acrylic and metal ones, soft denim and leather folio versions, and a flexible neoprene case.
All five cases are available now from US retailers.
Susan G Komen for the Cure provides support for breast cancer sufferers and their carers, and funds research into curing the disease.
Sponsored: Webcast: Simplify data protection on AWS