AMD's tier one partners sing homage to Barcelona
It's history, perched on a fence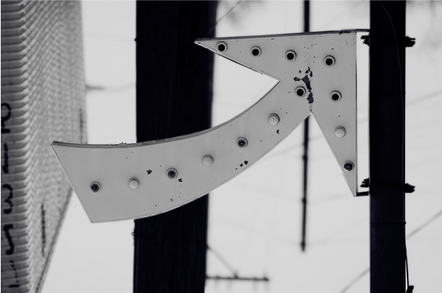 Analysis Vendors, vendors everywhere: Yep, all the major players turned up in Barcelona at the EMEA launch of AMD's so-called "native" quad-core Opteron processor chip. Well okay, nearly all.
Perhaps significantly, Microsoft was missing from the European arm of the jamboree that some observers have described as an incredibly important, make-or-break launch for AMD as it scrambles to pull back market share in the $40bn a year x86 tug of war with Intel.
But there were plenty of other tech giants present flexing their marketing muscles and touting a combined total of some 50 new products expected to flood the market over the coming week.
IBM, Dell, HP, Acer, Fujitsu Siemens Computers, Novell, Sun and VMWare were all heavily preoccupied with fostering their relationship with Intel's bitterest rival.
Unsurprisingly, most remained securely on the fence, choosing their words carefully as they trumpeted what they saw as the positive aspects of the Opteron chip.
Skipping the fact that AMD has launched the chip that was originally code-named Barcelona six months late and at only 2Ghz performance, many of the firm's first tier partners instead sang the praises of virtualisation, energy efficiency and something the chipmaker dubbed as "investment protection".
Dell bigged up AMD's latest chip offering by confirming that it will release what it claimed will be the industry's first two-socket 2U virtualisation-optimised server in an exclusive platform partnership with the chipmaker.
El Reg asked Dell's EMEA servers and solutions director Eric Velfre how its relationship with AMD compared to Intel?
He said: "Competition is a good thing... But I think we've made a clear point here that right now AMD offers the platform of choice for us."
Strong stuff indeed.
Getting Dell's sales team, which has undoubtedly been grappling with the computer maker's recent decision to indirectly flog its PCs via the channel, to determine the benefits of Intel and the benefits of AMD is a constant focus, said Velfre.