Sony rolls out roll-along music player
Is Sony's new portable music playar an attempt to cash in on the Rugby World Cup? With its ovoid shape, the Rolly certainly has a football feel, but instead of air, this ball packs in an MP3 player, funky coloured lights and a pair of loudspeakers. And it moves.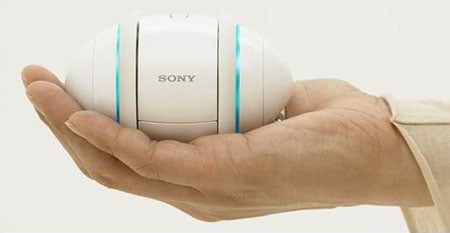 Sony's Rolly: palm sized music player
The palm-sized gadget - model number SEP-10BT - has 1GB of on-board storage, which you can fill from a PC connected by USB or Bluetooth. The unit plays MP3 files, but unlike Sony's newest Walkman players, retains Sony's own Atrac format in place of Windows Media Audio. It can play out loud songs streamed over Bluetooth, too.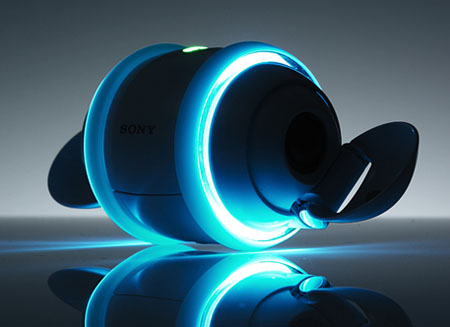 Sony's Rolly: brings its own light-show
The 300g player has its own rechargeable battery which is good for five hours' music playback. Switch on Rolly's multi-coloured lighting and its ability to... well... roll along on its own, and play time drops to four hours, Sony said.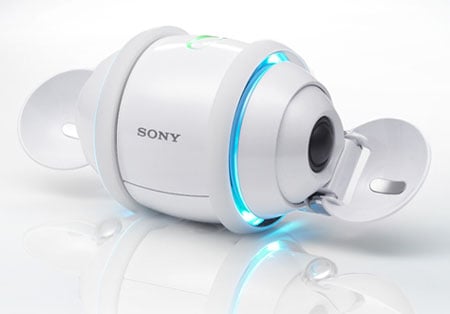 Sony's Rolly: it rolls - but does it rock?
The motion's controlled by an on-board program, but Rolly comes with PC-based Motion Editor software that allows you to enter your own boogie moves for the gizmo. It has six moving parts: the central, coloured wheels; the shoulder sections and the flap-out 'arms', which open to reveal the speaker ports.
OK, so it's not Aibo, Sony's robot dog, but we can see this one playing well with the kiddies and proving a conversation piece for dinner-party guests. And for gadget lovers, it's just too wierd to resist.
Sony's selling Rolly in Japan for ¥39,800 ($351/£173/€255).