Now that Apple's got its new, video-playing iPod Nano launched here comes SanDisk with an alternative it hopes will win over buyers with its sleeker lines and higher storage capacity.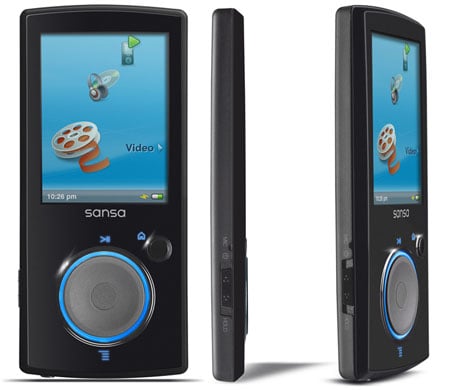 SanDisk's Sansa View: like an iPod Nano only more capacious
The Sansa View comes in 8GB and 16GB versions, but both can be expanded with high capacity Micro SDHC memory cards.
The player's screen is a 2.4in, 320 x 240 panel, ready for MPEG 4, WMV and H.264 video content at up to 30pfs. SanDisk said the player will come packaged with conversion software that'll remake other video formats, including DivX, into View-friendly files.
The View also handles JPEG photos; music encoded in MP3, WMA, WMA DRM and WAV; and Aubible spoken books. There's an FM radio on board and the apparently obligatory voice recording facility.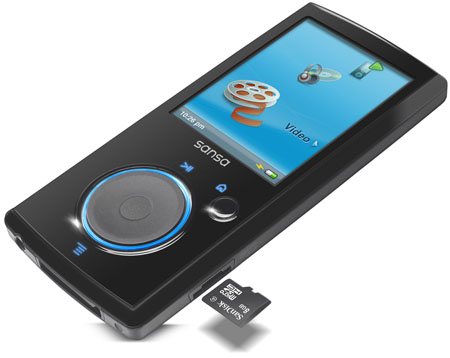 SanDisk's Sansa View: long player
SanDisk claimed the player has battery power sufficient for up to seven hours' video playback and a massive 35 hours' music listening.
In the US, the 8GB and 16GB Views will retail for $150 and $200, respectively. But we know Register Hardware readers will be unimpressed with the 1:1 dollar-to-sterling SanDisk has done with the UK prices: £150 for the 8GB model and "under £200" for the higher capacity product.
Given a pound now buys you two dollars, we'd expect better UK pricing than this.
Both Sansa View models are due to go on sale in October.
Sponsored: Webcast: Ransomware has gone nuclear