US outfit whips out mp3 vibrator
64 megabytes of Ram - phwoooar!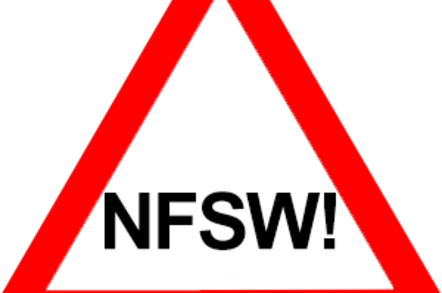 NSFW Our female readers looking for an earth-moving experience are directed forthwith not to the San Andreas fault, but rather to the profoundly silly My Little Secret Talking Head mp3 vibrator - a "breakthrough in adult toys" that allows you to "download and listen to erotic audio fantasies or record your own for the ultimate in personalized pleasure".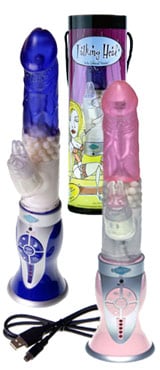 Good heavens above. The Talking Head boasts: full-function silicone vibrator with interchangeable shafts; 64 megabytes of Ram with built-in USB port; built-in microphone for voice and sound recording; two pre-recorded audio fantasies; PC and Mac compatibility*; and headphones and USB cable.
Naturally, you're wondering just what "pre-recorded audio fantasies" involve. Look no further than the erotic audio playlist where Bergen the German Mountain Man deploys his doubtless well-filled lederhosen to scale hitherto unexplored climactic peaks.
Quite what Bergen is saying we know not ("Guten morgen fraulein, would you like to chew this fine fat bratwurst?" or thereabouts, we reckon), but he did provoke a certain amount of weakness at the knees among the Reg hackettes.
Well, we think it was Bergen's rugged tones that caused our sub Tracey to go and have a quick lie down in a darkened room, although it may have been the Talking Head's price tag - a cool $99.95 plus shipping. ®
Bootnote
*That's right - no open source support. Disappointing, but a recent survey by sexologists at the University of Banglaore revealed that 97 per cent of Linux Girlzzz can achieve orgasm simply by looking at a picture of Linus Torvalds while fondling their kernels - all without the assistance of Bergen the German.