Lenovo unwraps Reserve Edition ThinkPad
Leather-bound for executive class
It's been 15 years since IBM first unveiled the ThinkPad laptop and about two years since Lenovo acquired it as part of a $1.25bn spending spree. So, in an attempt to capitalise on its purchase, Lenovo has unveiled a leather-bound, 5000-unit limited edition ThinkPad.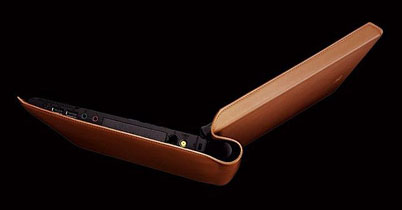 Lenovo's ThinkPad Reserve Edition: will the leather stand up to executive stress?
Dubbed the ThinkPad Reserve Edition, the machine is clad in hand-stitched, ahem, saddle-grade premium French leather, no less. Each machine is individually numbered and comes with all-hours executive-class service and support.
This, Lenovo claimed, means users receive access to specially trained, dedicated support staff. So if you spill your Martini on it, they might just tell you how to best clean the leather without spoiling it. However, Lenovo didn't mention how documents will be retrieved if you accidentally wipe your hard drive or how to restore the display if you accidentally drop gold bullion on it.
Lenovo did claims calls will always be answered within four rings and in the owner's native language.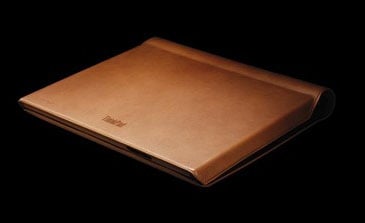 Lenovo's ThinkPad Reserve Edition: only 5000 will be made
Unfortunately, the laptop itself is nothing special - aside from the outer skin. It features a 12.1in LCD screen, 160GB hard drive and 802.11a/b/g Wi-Fi connectivity. It also hides a low-voltage 2.2GHz Intel Core 2 Duo L7500 CPU under its cowhide, with 2GB of memory. It runs Windows Vista - Ultimate Edition, of course.
The notebook does come with a CD and DVD burner, but given the $5000/£2950/€4990 price tag, Lenovo could have offered the option of a Blu-ray or HD-DVD drive. The Lenovo ThinkPad Reserve Edition is available now in the UK, Canada, China, France, Hong Kong, United Arab Emirates and the US.