Microsoft readies Virtual Machine Manager 2007
Availability, licensing and promises revealed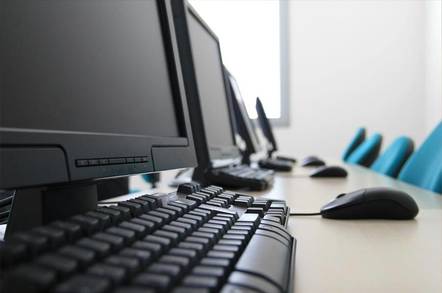 Microsoft's virtualization team has finally stirred as the market gears up for VMworld next week. A bundle of announcements today include a virtulization management software released to manufacturing, solidified pricing and licensing, and promises for future versions.
Let's dive in:
Virtual Machine Manager 2007
After two years of development, System Center Virtual Machine Manager 2007 (SCVMM) has popped out of the oven. The software can be downloaded now from the Microsoft system center site and will be generally available in October.
SCVMM is a standalone server app for managing a virtual environment running Microsoft Virtual Server 2005 R2. The software allows customers to assess and consolidate workloads on virtual machines — which frees up physical resources and all that good stuff virtual managers do. The appeal is the tight integration with System Center and other Microsoft products one might be using in the data center.
In bullet points, the release adds up thusly:
Centralized virtual machine deployment and management.
End-to-end support for consolidating physical servers into a virtual environment
Physical-to-virtual conversion and virtual-to-virtual conversion of VMware virtual machines to Microsoft VHD format
Intelligent placement of workloads on the best-suited physical host servers
The System Center family has received a new licensing system, which should be more flexible for a virtual environment.
System Center Server Management Suite Enterprise, which includes SCVMM 2007, is priced at $860 plus two years of service, and will allow an unlimited amount of operating systems (physical and virtual) per physical device. The package will be available starting October 1.
For mid-market customers, Microsoft has announced SCVMM 2007 Workgroup edition, which will be available in January 2008. This flavor allows for up to five physical host servers and an unlimited number of virtual machines. The software will be priced at $499.
Next SCVMM to support VMWare and Xen formats
Microsoft has also announced some plans for the next version of SCVMM, which will be released in Windows Server 2008. The software promises to support Windows Server virtualization, as well as a few third-party formats, including VMware, Viridian and Xen.
Chris Stirrat, head of the SCVMM team contemplates this news on their blog in the stoic fashion you'd expect from...
"We listened to you!!! And when I say we will manage these environments I mean really manage them – covering all the key scenarios they offer.
The company plans to give an update on this scheme when the software enters beta 1, which is scheduled for Q1 2008. ®
Sponsored: Becoming a Pragmatic Security Leader