If you can fix a 757 with two goats, how many do you need to fix an OSI vote?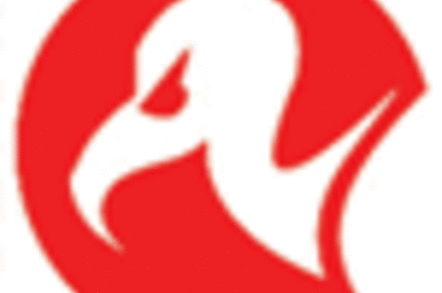 For a story that had more than its fair share of drama this week, it was hard to look further than Microsoft's efforts to get its Office Open XML (OOXML) specification fast-tracked as an ISO standard. Ordinarily, stories about Microsoft and standards tend to be the preserve of bearded men of a particular age, but the OOXML saga has a much wider appeal. The Swedish vote, for example, was changed after it emerged Microsoft had paid partners to join the board of the body that voted on whether it should agree to fast-track OOXML. In Portugal, there were claims the IBM delegate had been locked out with the excuse that there weren't enough chairs in the room. Then there were the 36 countries that suddenly decided they needed to join ISO in the run up to the vote, most of which voted for OOXML. Despite Microsoft's best (and some would say, worst) efforts, the attempt to get fast-track ratification of its specification as a standard failed.
Credit where credit's due
Money may be getting too tight to mention, but Computer 2000 (C2000) is doing something to loosen it a little by pumping an extra £4m credit into the channel. The distributor is extending credit lines to 800 smaller UK resellers that have previously been managed as cash-with-order accounts. Managing director Andy Gass claimed extending credit lines demonstrated C2000's commitment to smaller customers and made it "easier for them to take advantage of the full range of value-added services and support that Computer 2000 provides".
Product + SMB = Big Bucks
There must be something about small companies because C2000's not the only one trying to make them feel warm and wanted in these trying times. Sage has launched a HR system aimed at SMBs, Sage 50 HR 2007, which has a price tag of £250. Sage said its in-house research found many customers recorded and managed HR data manually or by using Excel because there was no affordable alternative. "Employment legislation and compliance requirements are placing a growing burden on small businesses, making it even more important for them to keep accurate records about their people," said Sage SMB managing director Jo Ray. See that, they even have their own Sage managing director!
Putting the squeeze on
Orange appears to have hit on an interesting way to increase funds in these potentially difficult times - try to get ex-customers to pay for bills they've already settled. We say "appears" because Orange is denying all despite one Register reader being told by the Orange support desk that thousands of demands had been sent to unsuspecting customers from debt-collector Moorcroft Debt Recovery. The resourceful reader recorded a conversation with "Paul" from the Orange business support team who told him or her (we like to keep our sources very protected): "What's happened is people have ported out [changed networks] ... two years later a debt-collection agency knocks on his door and says you owe Orange this money."
Acer says it fancies a Chinese next
One company not afraid to splash the cash around is Acer. Flush from its decision to buy US-based Gateway and - by proxy - European computer maker Packard Bell (if you haven't heard how this works and the great coup Acer pulled in the process by derailing rival Lenovo's bid for Packard Bell, we're not going to go into the detail now), the PC vendor has revealed it is looking into the possibility of a Chinese acquisition to go head-to-head with Lenovo. Nothing like a bit of friendly rivalry to get the money flowing.
The law isn't an ass after all, but it's not donkey-free yet
Meanwhile, anti-spam organisation Spamhaus happily found itself $11m to the good on Tuesday after an appeal court quashed a judgement that it should pay said sum in compensation to email marketing outfit e360 Insight. But Spamhaus may still have to pay out something because the appeal court threw out the default remedy but let the original ruling stand. As a result, the lower court will be allowed to come up with a revised damages estimate. e360 Insight sued after Spamhaus blocked its domains over alleged spamming.
No time for waffling as NetApp sues Sun
Sun must be wondering whether trying to get Network Appliance to sign a licence agreement and pay it lots of money for alleged patent violations 18 months ago was such a good idea now that NetApp has decided to sue Sun for infringing its patents. NetApp claims Sun's ZFS technology violates seven of its WAFL (Write Anywhere File Layout) patents. It also claims Sun's patents are invalid and it does not infringe Sun's intellectual property. Sun is keeping its own counsel at the moment.
Morse results: More profit + less revenue
Of course, outside of the US law courts, everybody knows that services is where the real money is. Just ask Morse. The company is busy shifting away from the IT infrastructure market to professional services. Revenue was down 13.5 per cent (or £40m) to £256.5m for the year ending 30 June 2007, but group profits were up 14 per cent to £12.5m. Morse CEO Kevin Alcock said: "This reflects our strategy to focus on higher margin, services-led client engagements and withdraw from pure product fulfillment business." But he admitted "the drop off in revenue has been sharper than anticipated".
Forbes takes Ingram EMEA job
Global distributor Ingram Micro has recruited the CEO of Canadian IT and communications company Aliant, Jay Forbes, to take over as boss of its EMEA business. He replaces Hans Koppen who is retiring at the end of the year. Koppen, 64, has been in charge of Ingram's European operations since March 2004, having previously led both Latin American and Asia-Pacific regions.
An iPhone without the phone
For the benefit of those of you who have been away somewhere remote this week - the moon perhaps - Apple launched some new iPods on Wednesday including one that's based on the iPhone but without the phone bit. The iPod Touch comes in 8GB/16GB flavours at a price of $299/$399. Apple also announced the iTunes Wi-Fi Music Store, which allows people with an iPod Touch and iPhone to buy music without using a PC.
Japanese battery maker takes the piss
Water seemed to be the big technology component in Japan this week. NEC brought water-cooling into the mainstream (kinda) in Japan with a liquid-cooled all-in-one PC range that uses water to draw hot air away from the CPU and to cool the hard drive. Meanwhile, Japanese company Aqua Power System was applying the liquid approach to the humble battery. It has developed the NoPoPo AA and AAA batteries that can be recharged with a variety of liquids, including water. Oh, and urine. Apparently, they can only be recharged a limited number of times, but you're still advised not to try holding it in until the next time they run flat. The good news is that because they run off piss, you might be able to pour some of that lager you're drinking straight in and cut out the middleman.
We could have left this one out
Worker productivity is an important measurement of economic performance in the modern world, but it looks as if some employees are falling behind because they are too busy ogling porn on the internet. According to moneysupermarket.com, eight percent of people who view adult content online do so at work and 43 percent of them are at it twice a day. Moneysupermarket.com's Jason Lloyd confessed to being "shocked" at how many people were "taking risks by viewing and downloading adult content at work". Unless they work for a porn organisation, of course - in which case, they're probably being very productive.
The one we had to keep
Apparently, Nepal Airlines has fixed an electrical fault on one of its Boeing 757s by sacrificing two goats in appeasement of Hindu sky god Akash Bhairab. Senior airline official, Raju K.C, declined to elaborate on the exact nature of the problem, but confirmed: "The snag in the plane has now been fixed and the aircraft has resumed its flights." That's the kind of news that will do wonders for bookings. We can't help thinking that this is the kind of thing that could revolutionise computer support. "Switch it off, sacrifice a small mammal and then switch it back on. It should be good as new..."
Sponsored: Minds Mastering Machines - Call for papers now open