It's Open Season on open source
Three kings tackle MS, Google, MySQL, Web 2.0 and freedom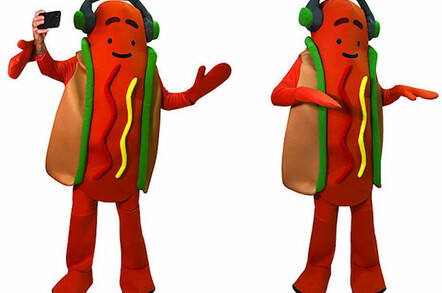 Radio Reg The market heard your late-night cries so full of despair and longing. Then, the market responded.
Welcome to Episode 1 of Open Season - the freshest of Meat Casts dedicated to open source software and related technology. With Open Season, you get a nasally but passionate host - me - and some guys who actually know what they're talking about - Alfresco VP Matt Asay and Mulesource CEO Dave Rosenberg.
There's no shame in admitting that we've turned punditry into an art form with this first episode, which runs about an hour. We talk about Microsoft's attempts to live the open source lifestyle, the apocalyptic horrors of Web 2.0 and its effect on the open source lifestyle and Oracle's issues with open source eroticism or simply open source schisms. Take your pick.
We also have a look at the new CPA license, the Google backlash, Hadoop, SugarCRM and MySQL's IPO prospects, XenSource, VMware, Openads and Marketcetera. Who could ask for anything more?
With a bit of commitment, we'll get this show to you every couple of weeks and can handle any feedback at software @ theregister.com.
You'll find Asay blogging over here and Rosenberg cranking away right here.
I'd also like to thank Derek Miller for making his tune "We Three Kings" available.
Enjoy. ®
Sponsored: How to Process, Wrangle, Analyze and Visualize your Data with Three Complementary Tools