Casio enhances top-of-the-line digicam
IFA 07 Casio named the new leader of its Exilim digital camera line today: the 12.1-megapixel Zoom Z-1200, packed with the many of the latest digicam desirables, including image stabilisation and face detection.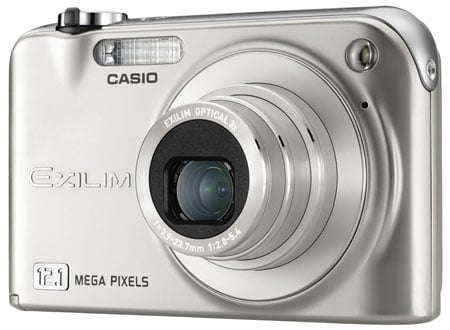 Casio's Z-1200: face booker
The Z-1200's CCD image sensor can be made to move to counter a shaky pair of hands, but it also has image processing circuitry to reduce blur further. The camera is fed by a 3x optical zoom lens, but the camera can digitally magnify the image a further 4x. It has a maximum sensitivity of ISO400.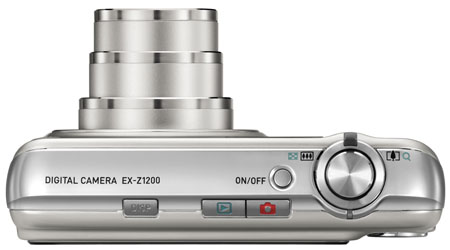 Casio's Z-1200: top of the top of the range model
Photos and 848 x 480 widescreen videos can be stored in the camera's own puny 11.4MB of memory or on beefier MMC, SD or SDHC cards. The viewfinder's a 2.8in "wide and bright" LCD.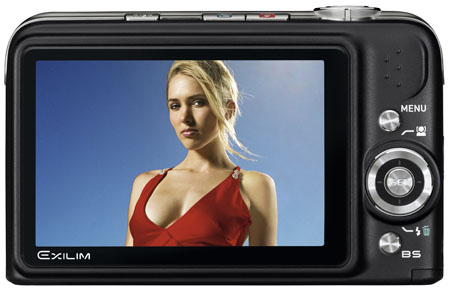 Casio's Z-1200: nice viewfinder
Casio kept mum on the Z-1200's release date and price. It will be offered in silver and black versions.